We broker heavy haul shipments nationwide
Logistics services >> Freight broker >> Heavy haul freight broker
Direct Drive Logistics finds proven, reliable heavy haul drivers throughout the US to deliver your heavy or oversize freight safely and cost-effectively. Let us take the headache out of heavy haul shipping. Request a quote to find a carrier today.
free online freight quote
Connect freight to the top, most reliable flat bed owner operators across the United States. Direct Drive Logistics coordinates reliable truck drivers and motor carriers to deliver flatbed freight safely and efficiently.
Contact DDL Freight Brokers
1-877-633-5045
Dependable shipping for any size trucking load or trailers
Direct Drive Logistics has freight shipping options for virtually any oversize shipment:
Flatbed trailers - One of the most commonly used rigs for heavy haul loads. As the name implies, the bed is completely flat. Since it's open on the back and sides, it can be loaded from the side or back. Flatbed trailers are used for equipment that isn't delicate or vulnerable to precipitation.
Step deck/drop deck trailers - These have a deck that drops down a level, which enables hauling taller loads than would be possible with a flatbed trailer.
Double drop deck/Lowboy/beam trailers - These trailers have a floor that drops down a level, enabling hauling of items too tall for a flatbed or step deck trailer.
No matter what you need shipped, you can count on Direct Drive Logistics to find the best shipping solution. You can also count on prompt follow-up to your inquiries and regular updates on the status of your shipment. If there is any way to save you money on your shipping cost, we'll let you know. Most importantly, you can count on your heavy haul shipment being handled with care and arriving in the same condition it was in when loaded.
We Get You the Best Drivers at the Best Rates
Large, heavy shipments like construction equipment or military vehicles require not only the right equipment, but also the right experience. Direct Drive Logistics relies on a nationwide network of proven, vetted drivers with rigs in compliance with all safety standards. Our 99.9% claim-free freight delivery record speaks for itself.
Heavy Haul Shipping Brokers: The Importance of an Expert Logistics Company
Shipping heavy or oversize loads presents challenges that don't come up with regular FTL freight shipments. Routes have to be planned more carefully and there may be a need for permits and escort vehicles. Additionally, pickups and deliveries often have to be coordinated between plants, warehouses and shipping ports. With our extensive experience handling heavy haul loads, we make sure every issue is addressed before your shipment ever hits the road.
Direct Drive Logistics is Your Most Cost-Effective Shipping Option
The very nature of heavy haul shipping makes it more expensive than more conventional shipments. Direct Drive purchases such a huge amount of shipping services that we get volume price discounts. Then we pass along the savings to our clients. Having a large-scale broker company like Direct Drive Logistics handling the rate negotiations also means you'll be treated as a much larger shipper than you are—resulting in a higher priority for your shipment and a faster response to any issues or problems that may come up.
Heavy Haul Freight Quotes: Online or Over the Phone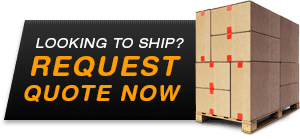 The first big hassle in lining up transport for a heavy load is getting a quote. Finding the best combination of carrier, lane and type of truck can be a time-consuming hassle if you're doing it on your own. So don't! Let Direct Drive Logistics deal with it so you can get back to running your business.
Our freight management specialists have the same objective as you: Find the best driver and the best rate for your heavy haul shipment. When you have us on the job, you're free to focus on your job with the peace-of-mind that comes from knowing you've got a team of logistics professionals looking out for you—and your budget. We'll handle all the negotiations and paperwork, then provide you regular updates on the status of your shipment. Through it all you can count on friendly, timely service.
Broker heavy haul freight
BY CITY
Broker heavy haul freight
BY STATE
Request a freight quote online, or call us at 1-877-633-5045.