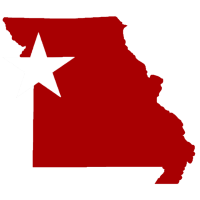 Serving Locations Throughout Missouri:

| | | | | |
| --- | --- | --- | --- | --- |
| Kansas City | St. Louis | Springfield | Independence | Columbia |
| Blue Springs | St. Charles | St. Joseph | O'Fallon | Lee's Summit |
| St. Peters | Florissant | Joplin | Chesterfield | Jefferson City |
Kansas City Logistics Consultants know how to help you…right now
Every Kansas City business wants more profits and the most cost-effective shipping – whether it's shipping supplies on a Sprinter van throughout Kansas City, or running a 53-foot long box to Springfield, St. Joseph or Joplin.
On-time deliveries and on-budget costs are critical to business success today. So these Kansas business executives contacted our expert freight consultants for expedited, flexible full truckload (FTL) and less than truckload (LTL) shipping – citywide, statewide, nationwide and worldwide. It's all the same to us, whether it's a 44-foot trailer to Topeka, a Step deck with a hot shot load to Salina or an expedited straight truck to Milwaukee. Direct Drive Logistics brings a full truckload of experience to every run.
Kansas City Logistics Consultants are calm, steady and positive
Kansas City companies truly appreciate the personal, caring attention of each Direct Drive Logistics solution. We actually care, and it shows. Often, customers are pleasantly surprised by the calm, friendly demeanor of our skilled brokers, even during shipping emergencies. Hot situations don't require hot tempers. They require cool thinking and smart solutions.
Kansas City brokerage freight and logistics services get a FREE Logistics Quote Today!
Kansas City Shipping Solutions
Direct Drive Logistics connects manufacturers and distributors to reputable owner operators to move hot shot freight across country to and from Kansas City as quickly as possible. Our dedicated staff works around the clock to keep your costs low. Read more

Limiting costs of shipping international freight from Kansas City will require heavy involvement from 20, 40, 45 and 53 foot intermodal containers coordinated intelligently by 3PL freight brokers at Direct Drive Logistics. Read more

Kansas City shipping consultants at Direct Drive Logistics have a number of freight containers available to ship freight nationwide: full and medium sized dry vans, flatbeds, step deck and Conestoga trailers. Read more
Kansas City Logistics Consultants helped many companies just like yours
These Kansas City area case histories show how our professional logistics consultants provide solid, calm, effective planning – combined with the friendly, genuine concern you'd expect from a partner. Look over these examples and you'll see the range of logistics solutions we offer to companies throughout Kansas.
Call our shipping specialists today for a free estimate for your load, or contact us via this website to find a solution that works for you. And by the way, go Chiefs!
Owner Operators make more money at Direct Drive
Good, available owner/operators like you need a break. Why not look into dealing with professional brokers who really know logistics? We'll help keep you and your trailer busy hauling cargo, without deadheading back home. Contact the friendly and dependable experts at Direct Drive Logistics today to learn more.
Over the Road Truck Load Brokers In Kansas City
If you need over the road shipping to, from, or through Kansas City, look no further than Direct Drive Logistics. Our truck load brokers work with a veritable armada of reputable owner operators and truck drivers who ship across the country and even in to Mexico. Whether you're shipping products across the country along 70, or you're shipping to Wichita down 35, you can trust Direct Drive Logistics.
Our team of experienced freight brokers will pair your LTL or FTL shipment with an experienced owner operator. Direct Drive Logistics has owner operators equipped with dry vans, flatbeds, Conestoga trailers and more freight carriers to ensure you get the exact service you need.
No matter what you need to ship to, from, or through Kansas City, you can ship it with Direct Drive Logistics. Our owner operators are equipped with lowboys, drop-decks, and everything in between. Whether you need to ship oversized construction equipment to Milwaukee, or bring in international products from Laredo, Direct Drive Logistics will turn your shipping nightmare into a dream.

Contact the freight brokerage experts at Direct Drive Logistics for competitive rates on FTL and LTL shipments to, from, and through Kansas City. Our network of owner operators is equipped with modern dry van trailers able to accommodate a variety of products. Whether you need to send three truck loads or just a handful of pallets, you can rely on Direct Drive Logistics for fast, affordable over the road shipping.

Direct Drive Logistics will find the perfect owner operator to handle your shipment. If your product has moving parts or a delicate finish, flatbeds and dry vans aren't an option. Conestoga trailers offer the protection of a dry van and the versatility of flatbed. The removable tarp allows for side loading, while the heavy duty deck allows components to be securely strapped down.
Direct Drive Logistics truck load brokers utilize a host of freight shipping carriers for domestic and international shipments.
Kansas City Supply Chain Management Firm Streamlines Your Budget
Direct Drive Logistics' comprehensive logistics services allow you to limit the agencies you must work with to deliver freight efficiently with the proper protections.
Our 3PL freight company provides ample insurance coverage on all shipments tendered. Many logistics companies skip this step and leave it to someone else. This creates a winding web of communication between several agencies, resulting in miscommunication, disorganization and wasted expense.
Direct Drive Logistics is your one point of contact for all shipments coming from, through or to Kansas City.
For all full truckload (FTL) and less than truckload (LTL) shipping solutions, Kansas City freight brokers at Direct Drive Logistics are just the team you need to get your cargo shipped quickly and affordably.
DIRECT DRIVE LOGISTICS
Olathe, Kansas
1707 E Cedar St Suite 101
1-913-440-9132
Open 24 hours