DDL refrigerated freight brokers quote your shipments for FREE
Logistics services >> Freight broker >> Refrigerated freight broker
When it comes to the importance of temperature controlled freight, you need a company you can trust. Direct Drive Logistics arranges temperature controlled freight carriers nationwide making certain your temperature sensitive freight is stored and shipped at specifications with prompt, on-time delivery.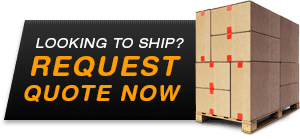 Companies across the nation, whose business relies heavily on temperature controlled transportation, trust in Direct Drive Logistics. We are your caring logistic consultants keeping your best interest at the forefront. We understand the meticulous handling requirements involved with temperature specific freight shipping and we will do everything we can to ensure your temperature sensitive cargo is handled acceptably.
Long-Haul and Short-Haul Solutions for Refrigerated Shipping
Whether you are shipping a full truckload (FTL) or less than truckload (LTL) of fresh food to the next major city or shipping pharmaceuticals across the nation, Direct Drive Logistics has the refrigerated transportation solution for your specific freight shipping needs. No matter the haul, you can trust your perishable cargo is in good hands with Direct Drive Logistics.
Temperature Controlled Trucks Feature Hydraulic Lift Gates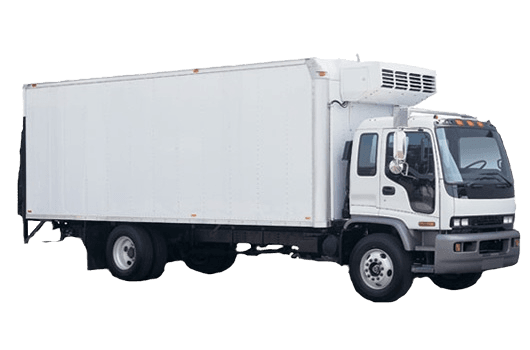 Direct Drive Logistics is always looking for ways to improve operational safety and decrease the chance of injuries or freight damage. Expedited box trucks and cargo vans come equipped with heavy duty hydraulic liftgates to help drivers and owner operators load and unload heavy freight. Lift gates allow drivers to travel alone, with no need for a second person to help lift heavy freight.
Unloaders may use dollys and straps alone to move freight, no matter its weight. Our logistics brokers continue to find ways to bring you expedited freight services at the very lowest cost. Liftgates allow us to limit time and money spent on more labor and charge you less for better service.
We broker produce freight shipments across the United States
Give us a call for a quote for broker produce freight nationwide - vegetables, fruits or any other refrigerated cargo in need of special handling. We are independently insured and enlist only the most reputable reefer truck drivers in the United States.
Logistics Solutions for Transporting Refrigerated Freight Safe and On-Time
More than just offering temperature controlled freight logistics services, Direct Drive Logistics provides solutions. Our freight logistics consultants have extensive experience in dealing with the critical shipping requirements associated with temperature controlled freight. We will deliver what is needed to ensure your temperature controlled load is held at exact specified temperature throughout transportation.
Our experienced personnel coupled with our extensive relationships with reputable carriers, allows us to provide the consistent level of service our customers have come to expect with each and every freight shipping solution. When you chose Direct Drive Logistics you can be assured your temperature sensitive freight is in good hands.
When it comes to temperature controlled freight, you can't afford to take risks. Partner with our woman owned logistics company and ensure your temperature sensitive cargo is well cared for. For refrigerated trucking logistics solutions nationwide, contact Direct Drive Logistics and get your temperature sensitive freight moving.
Broker refrigerated freight
BY CITY
Broker refrigerated freight
BY STATE
Request a free freight quote from LTL/FTL brokers at Direct Drive Logistics.