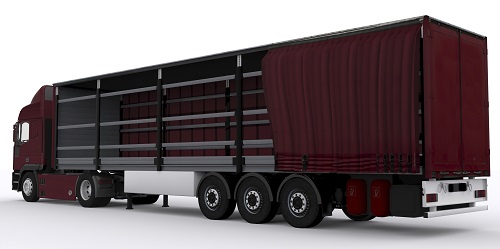 For companies who do a lot of outdoor unloading of trailers, Conestoga carriers provide an excellent alternative to traditional enclosed dry vans or open flatbeds. Conestoga step deck trailers feature an accordion-like cover easily removable upon arrival. Not only does it protect your valuable cargo from rain, snow, or other external threats, it decreases unload times by affording fork lifters the ability to unload from the side of the trailer.
Conestoga step decks allow you to load taller items exceeding the capacity of a standard Conestoga flatbed trailer. They measure 48 feet long and are capable of carrying a 46,000-pound load.
We help your company organize your full truckload (FTL) or less than truckload (LTL) Conestoga shipments across North America, whether it's from Texas to New York or Florida to California.
We Find the Best Carrier Companies for Your Hauling Jobs
You have specific needs to optimize your freight schedule, and the experts at Direct Drive Logistics have the means to meet them. No matter the size or weight of your freight, we will work to have it delivered with the least amount of time-wasting stops.
Unnecessary stops delay shipment to the client and cut into your bottom line. Nothing stealthily cuts into your profit like excess stop-off charges, deadhead drivers and cross-docking. Eliminate the worry of spending your hard-earned profit on administrative misallocation—trust the logistics professionals at Direct Drive Logistics to handle all of your shipping scheduling needs.
Decreased unload times mean less time at a standstill and more time on the road moving your product. When your product stays on the move, it maximizes your profits and limits cost. Direct Drive Logistics helps you keep your product on the move and make more money.