Cargo Van Carriers
Logistics services >> Freight carriers >> Cargo van freight carriers
We are not currently seeking new carriers and do not provide loads for personal vans or trucks.
If you're a shipper looking for a shipping carrier and need a broker who will get you the BEST rates, you've come to the right place. Please fill out a free quote form and you'll hear from us within 10 minutes.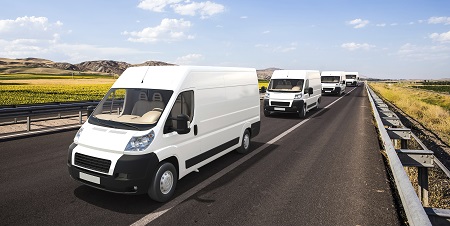 Expedited cargo van carriers ship LTL freight from coast to coast.
Expedite Your Just-In-Time Freight with Cargo Vans
Need valuable cargo to move across North America as soon as possible? The logistics experts at Direct Drive Logistics are exactly who you're looking for when it comes to just-in-time deliveries and expedited freight. We coordinate cargo van carriers around the country to deliver your goods safely and efficiently. No other logistics company provides better cargo van expedited freight shipping solutions.
We are your partner for all of your truckload (FTL) and less than truckload (LTL) shipping solutions. If your hot shot shipments need to be expedited, we arrange for your goods to be shipped in a high paying cargo van load to make the most valuable use of your time. Our logistics company enlists the aid of only the finest owner operators in the country to make sure your freight is in the right hands.
No matter the kind of haul, size or shipping carrier, our freight experts get your loads on the move and on target to its destination in the least amount of time. We work tirelessly to maximize your revenue and minimize expenses by intelligently coordinating many different shipping schedules.
Expedited Freight Brokers Equip Cargo Vans with Hydraulic Liftgates
Direct Drive Logistics cuts costs in your expedited shipping budget by supplying cargo vans with hydraulic lift gates. How? Liftgates make every shipment a one-man job, limiting labor costs and passing the savings along to you. Our logistics company will not waste time and resources seeking out two drivers for one shipping job if no manual heavy lifting is required. Liftgates mitigate the need for multiple drivers and greatly reduce the risk of injury.
Our freight brokers will take every step to limit your freight budget and ship your expedited freight as quickly and safely as possible.
Cargo Van Freight Brokers Find High Paying Loads
Need to ship heavy goods but cannot fill a standard enclosed trailer container? If you ship a low paying load, half-filling a full-sized trailer for inefficient shipping, you are spending money you can't afford to waste. The freight logistics experts at Direct Drive Logistics can place your freight in expedited cargo vans to move smaller quantities for full truckload (FTL) solutions.
Keeping trucks full and on the move gets products to customers more quickly, minimizing your freight expenses and maximizing revenue. Our fast van services ensure this remains the case around the clock.
Our hot shot shipping brokers are there from you from start to finish to get your freight to its target destination as quickly and efficiently as possible. We optimize freight schedules by coordinating reliable owner operators to ship hot freight in high paying cargo van loads.
Nothing cuts into your bottom line like the stealth losses experienced by an inefficient freight budget. You need the help of a reputable logistics company to avoid impermissible losses such as deadheads or frequent cross docking. Trust in the freight logistics experts at Direct Drive to get your shipments on the move and maximize you revenue!
Contact our cargo van brokers for more information on how Direct Drive Logistics can help you streamline your shipping budget.