Nationwide Logistics Company Insurance Offerings
Your Logistics Provider NEEDS Adequate Insurance Coverage
The majority of logistics companies don't carry their own policies for Primary cargo/auto/errors and omissions; some don't even carry Contingent cargo. The handling of insurance claims is outsourced, creating layers of overhead and administrative labor, inflating the price of logistics services.
We carry our own policies for Primary cargo/auto/errors and omissions. Direct Drive Logistics takes every step necessary to keep your costs low.
The Difference between Contingent and Primary Insurance Policies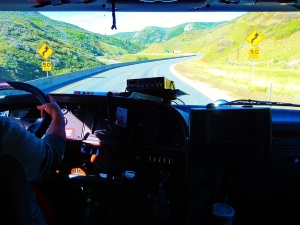 Third party freight brokers at DDL are your one point of contact for insurance claims.
Contingent policy forms have appreciably different coverage definitions. Generally, contingent cargo polices follow the form (policy conditions) of the primary motor carrier and does not provide any additional coverage to the shipper/customer.
For example, if a motor carrier has policy exclusion for theft and dishonesty and the tractor trailer is stolen along with the cargo; there is no coverage for the cargo loss.
Contingent Cargo Follows Form of Primary Policy
The contingent Policy carried by the Logistics Company (under following form) will not provide cargo coverage to the shipper/customer, because this policy follows the form of the underlying coverage (The motor carrier's policy with exclusion for theft and dishonesty). These exclusions are not listed on a certificate of insurance.
Contingent cargo coverage will not cover what the primary coverage cannot—it follows the form of the primary policy.
Primary policies address the cargo claim directly with the shipper/customer and subrogate any damages to the motor carrier contracted by the logistics company. This gives the shipper/customer one point of contact for all cargo claims. When you need to make a cargo claim, rest assured you will speak directly with a Direct Drive Logistics representative, ready to address any of your questions or concerns about your shipment.
3PL Company Has Primary Cargo/Auto Coverage for All Shipments Tendered
Our certificate of insurance reflects that we have contingent cargo, but our contingent Cargo coverage is stated as primary coverage directly in the policy.
Our policy coverage includes Cargo theft and dishonesty, such as unattended auto. We have an endorsement for temperature, spoilage and breakdown—commonly referred to as refrigeration break down coverage.
Direct Drive Logistics' policy states under "Coverage":
"We will pay those sums you become legally obligated to pay as damages as a Motor Carrier, Warehouseman, Freight Forwarder, Logistics Service Provider, or Other Bailee for direct physical loss of or damage to Covered Property caused by or resulting from a Covered Cause of Loss."
Direct Drive Logistics Covers Errors and Omissions
Errors and omissions is a policy to cover the liability that may occur from the selection of a motor carrier for transport of your product. This insurance coverage is typically activated when there is a serious accident and the plaintiff attorney is looking for anyone and everyone to contribute to the settlement process.
These claims will be made against a logistics company as to their selection of a motor carrier that the Plaintiff attorney will attempt to portray as unsafe—and the logistics company as negligent in contracting the motor carrier for transport of your shipment.
Our Carrier Tier System Identifies Potential Risks of Motor Carriers
Risks to your shipment are not always related to the Carriers SMS (Safety Management Score) available from the FMCSA (Federal Motor Carrier Safety Administration). They can include:
The number of vehicles operated by the motor carrier
Whether or not they have a business location
The length of time they have held their motor carrier authority
If they carry worker's compensation (many states to not require worker's compensation for owner operators)
We attempt to get as much information we can about the Motor Carrier to whom we tender your shipment. Rest assured, we don't trust just anyone to ship your valuable freight cross country. Direct Drive Logistics hires the best owner operators in the business to ensure your freight is delivered on time and in perfect condition.
Contact third party freight brokers at Direct Drive Logistics for reliable, budget-conscious shipping services nationwide.