Freight Shipping Carriers for Worldwide Shipping Solutions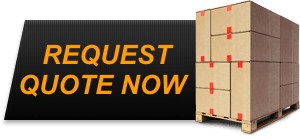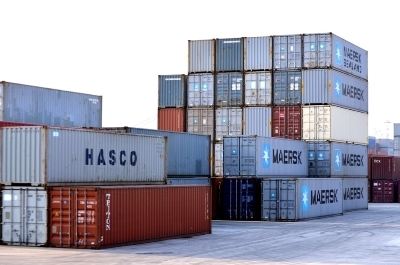 Freight brokers at Direct Drive Logistics coordinate your domestic and international shipments.
3PL Team Gets Your Freight on the Right Shipping Carriers
Direct Drive Logistics, through our own fleet of freight trucks and a wide network of motor carriers, gets your freight shipped quicker and more efficiently than any other logistics company in the US. Why? Because, as a reputable 3PL company, we manage every aspect of your shipping operation, ensuring things run smoothly from departure to destination.
Independently Insured Logistics Company Cuts Your Costs
Our 3PL operations are supported by our own contingent cargo and primary insurance policies, meaning we don't have to outsource to a third party insurance company to handle freight claims. We are your one point of contact for all of your logistics operations.
Superior Operations, Superior Customer Service
Direct Drive Logistics prides itself on cutting back costs by eliminating overhead and handling your supply chain management needs in-house. No other logistics company offers you a better customer service experience than Direct Drive. We have representatives standing by around the clock to ensure your shipments are made with no hiccups, and answer your call should you need to contact us.
Freight Carriers for Domestic and International Shipping

Expedited Carriers

Direct Drive Logistics situates you with LTL carriers such as cargo and sprinter vans, straight trucks and tractor trailers to ship hot shot freight. Contact our freight brokers for more information on our expedited freight services. Read more

Intermodal Carriers

Ship freight internationally at the lowest cost with the help of experienced freight brokers at Direct Drive Logistics. We have access to several sizes of intermodal containers to ensure your domestic and international freight is shipped quickly and efficiently. Read more

Trucking Carriers

Third party logistics professionals at Direct Drive Logistics boast flexibility in domestic shipping, with access to a wide variety of cargo trailers, including dry vans, Conestoga trailers, temperature controlled containers and flatbeds. Read more
Freight Carriers for Expedited Truck Loads
Direct Drive Logistics provides immediate brokerage services for shippers and carriers in need of expedited freight services. We pride ourselves on finding the right owner operators for every job, and getting every owner operator a high paying load to make the most of their time and shipping capacity.
Your hot shot loads are in the best of hands with Direct Drive Logistics. No matter the size of your expedited freight load, we can find an owner operator with the proper vehicle required to ship your freight for the least expense.
Expedited Freight Solutions

Cargo Vans
Sprinter Vans
Straight Trucks
Tractor Trailers
For small quantities of hot shot and expedited freight, cargo van carriers are your best bet for moving cargo with the least amount of loading and unloading. Read more
We find expedited sprinter van carriers for companies in need of hot shot shipping for low-to-mid capacity shipments. Read more
Many logistics companies waste hundreds and thousands of dollars on inefficient coordination of owner operators and straight truck carriers. We don't. Read more
Tractor trailer carriers move high volumes of expedited freight, the ideal LTL freight shipping solution for shippers needing to quickly ship larger cargo. Read more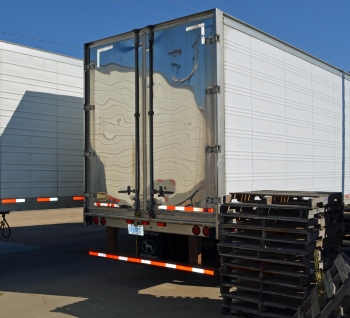 Truck load brokers at Direct Drive Logistics coordinate freight carriers to find profitable LTL shipping solutions.
Choose from a Wide Selection of Volume LTL Carriers
Truck load brokers at Direct Drive Logistics minimize shipping costs by coordinating the right shipping containers for the right jobs. Cross-country LTL shipping, expedited or otherwise, is rarely, if ever, a point A to point B operation.
Experienced dispatchers at our 3PL company have the ability to connect owner operators to the loads maximizing their profitability. Shipping budgets are typically regarded as a bothersome cost center for companies. However, the savings you'll find working with Direct Drive Logistics make you think of your LTL shipping operations of less as an expense and more of a source of revenue.
Contact truckload brokers at Direct Drive Logistics today for FTL and LTL shipping services.