Logistics Consulting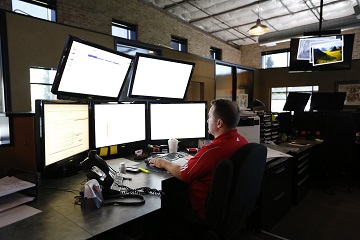 Business today moves faster than ever. It's not enough to have a great product. To stay competitive, you have to be able to get your products to your customers quickly. If your products aren't delivered on time, in the right quantities, and in good condition, you'll quickly find yourself losing customers.
Direct Drive Logistics is a trusted 3PL provider handling shipments all across the country, as well as international shipping. With our years of trucking and transportation experience, our extensive knowledge freight shipping and management, and our commitment to helping our clients cut costs, Direct Drive Logistics has everything you need in a logistics consultant.
Trailers and carriers we broker:
How Can Direct Drive Logistics Improve Company's Shipping?
Working with Direct Drive Logistics maximizes efficiencies throughout your shipping process. From steamlining your inventory tracking to coordinating the fastest shipping route for your load, we help keep your product moving and your customers happy—which translates to more business for you.
Logistics solutions provided by Direct Drive Logistics:
Vetting, choosing and negotiating with drivers/owner operators
Coordinating air, rail and container shipping as needed
Real-time satellite tracking of all shipments
Optimization of shipping routes for fastest delivery times
Arranging for warehousing of shipments as needed
Across Town or to Another Country, Direct Drive Logistics Handles Everything
Whether you need to get important documents across town in a hurry or have to move heavy equipment from Peoria to Prague, Direct Drive Logistics gets it done. FTL or LTL, Sprinter Van or big rig, we do it all.
Our extensive knowledge of the interstate highway system, shipping lines and air freight services, combined with our 99% claim-free delivery record make us an ideal logistics consultant. Add to that our personalized service and it's easy to see why partnering with Direct Drive Logistics is the best move you can make.