Direct Drive Logistics makes shipping hassle-free and fraud-free Online load boards have become increasingly popular for both shi…

...Read More

As a Forwarding Agent, Our Company Takes Shipments Off Your Task List "A freight forwarder company…

...Read More

The 6 Steps Logistics Companies Around the World Rely on When Managing Return Shipments Despite being implemented more than twent…

...Read More
Meet Our LTL Team!
L to R: Jolie Semancik, Katie Kent, Will Hilbert
Not Pictured: Zac Roser
What Do you like most about working in LTL Freight?
Jolie:
I have developed a great relationship with my team and customers and I love helping them. Being able to provide great customer service to someone and knowing that I helped make their job easier is important to me. When a problem does come up or if I need something, I like knowing that my team is there to back me up.
Katie
:
Every shipment is different- bringing new challenges as well as opportunities to further develop knowledge of the industry
If you could have any job in the world, what would it be?
Jolie:
The first would be owning a resort on an island in the Caribbean.The second would be a nature photographer where I could travel the world.
What does your "zen" time look like?
Jolie:
Running is my zen. I can go out and just be in my own head. It is just me and my music or just me and sound of my footsteps pounding on the pavement.
Katie:
Sitting in my rocking chair on the front porch listening to the trees sway with a good book in hand and dogs as company
If you could travel anywhere, where would you go?
Jolie: Bora Bora in a heart beat.
Katie: Iceland
Nationwide Freight Broker & Logistics Consulting Partner
Direct Drive Logistics: A Freight Company That Cares
As freight volumes increase, companies continue to demand more effective freight transportation options to handle their business needs. And naturally, we respond immediately. Direct Drive Logistics delivers expert freight transportation solutions to get your company moving in the right direction.
When it comes to high standards of customer service, Direct Drive Logistics truly delivers. Every load we handle, from one skid of less than truckload (LTL) expedited freight to an international rail container, Direct Drive Logistics will be with you every mile of the way, as if it were our own freight. The bottom line is, we care. With Direct Drive Logistics, you can rest easy knowing your freight shipment is in good hands.
Direct Drive Logistics is your full service logistics provider:
Outbound logistics
Integrated logistics
Logistics consulting
Better Shipping Rates. Better Service.
Direct Drive Logistics will always look out for your best interests. We promise to bring to your attention any and all savings or efficiencies which may help YOU, our valued customer. We WILL contain your transportation costs.
Freight Brokerage Services for Shippers and Drivers Across the United States
We are the most customer focused logistics consulting company, and we take pride in our long-term customer relationships and continued business partnerships. Our freight brokerage company provides value-added freight shipping services by taking care of the complex tasks of finding carriers, tracking freight and resolving issues, so you don't have to. As a woman-owned logistics company, we go out of our way to provide a level of personal attention rarely found in this industry. Ultimately, our customers' success is the driving force behind Direct Drive Logistics.
Freight Forwarding for Shippers and Carriers Across the USA
Need to ship a high volume of goods quickly? Direct Drive Logistics can handle it. Our freight forwarders put together high-paying loads to ship hot shot freight at expedited speeds. Direct Drive Logistics knows how to handle all types of high-priority shipping needs. We will coordinate owner operators and our many different shipping containers to get your hot shot freight shipped quickly, safely and securely.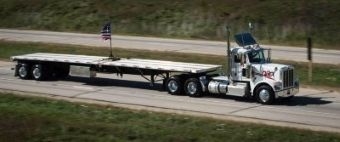 Direct Drive Logistics' freight brokers coordinate LTL shipments using expedited freight carriers like cargo vans, Sprinter vans, flatbeds, tractor trailers and box trucks.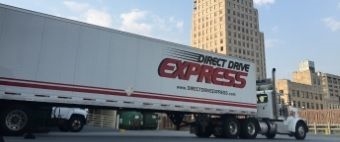 Our freight transportation brokers negotiate shipments across state lines, tracking and monitoring trucks transporting full truckload cargo all across the US.
Logistics Consultants Provide Intermodal Shipping Options
Hauls taking a week by road alone take only days with intermodal trailers. With access to many different modes of transport, Direct Drive Logistics gets your expedited freight shipped efficiently by road, railroad track or sea using a range of intermodal containers:
Manufacturers are always looking for ways to cut costs. If materials or labor is significantly cheaper overseas or from another part of the country, they must consider the shipping costs. An inefficient logistics company may not provide shipping charges low enough to justify purchasing cheaper materials from further away. Direct Drive Logistics provides manufacturers the opportunity to take advantage of the lower costs. We use the flexibility of intermodal container carriers to ship heavy cargo over land or sea. Loads can be transferred from ship to train to semi-trailer with no time lost loading and unloading. Direct Drive also knows how to navigate the effects of fuel costs on logistics to get you the lowest prices and best service in the industry.
A Partnership in Supply Chain Management
Manufacturers routinely incur stealth losses from substandard logistics: deadhead drivers, cross docking, freight damage and stop off charges all take a toll on your bottom line. Our freight broker experts know how to eliminate negative results of poor planning.
We work tirelessly to avoid loss of revenue from work-stopping situations. Our logistics professionals get your shipments on the move, and keep them on the move. No matter the situation, Direct Drive does everything possible to minimize your costs and maximize your revenue.
Experience highly dependable, flexible shipping and the personal, caring attention of a Direct Drive Logistics solution. Contact our logistics consultants to get your freight moving in the right direction.
Find a logistics company by
BY CITY