Flexible Freight Options using Sprinter Vans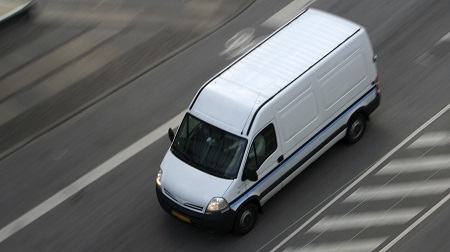 The expedited freight brokers at Direct Drive Logistics are a trusted partner nationwide for full truckload (FTL) and less than truckload (LTL) shipping solutions. Even when your shipment isn't large enough to fill an entire trailer, we specialize in organizing your freight into the proper carriers for your specific loads without wasting space or sacrificing efficiency.
Direct Drive Logistics offers a variety of sizes, makes and models of expedited shipping carriers. Our North American freight carrier service incorporates each of the following sprinter van models into our logistics enterprise:
Chevrolet Express
Mercedes-Benz Sprinter
Freightliner Sprinter
Ford Transit

We are committed to providing the industry's best customer service. A member of the Direct Drive team is available for contact from day one to the day your shipment is delivered. Our sprinter van transportation service is designed to keep your freight on the move and maximize value for you.
Your time-sensitive cargo has never been in better hands. Our freight brokers have years of experience optimizing complicated shipping schedules to eliminate waste and minimize your expenses. We organize your freight within our vehicles to cater to your specific needs and eliminate long turnaround times. When you partner with Direct Drive you can rest easy knowing your shipments will arrive at their target destination efficiently and affordably.
Logistics Consultants Ship Expedited Freight Using Sprinter Vans with Liftgates
Direct Drive Logistics seeks out every opportunity to limit your freight budget. Our sprinter vans feature hydraulic liftgates to ensure every shipment possible is a one-man operation to minimize labor costs. When you need freight shipped as quickly as possible, the last thing you need is a logistics company unable to find multiple drivers for one trip and slowing the process down. Liftgates on our sprinter vans allow drivers and dock workers to move and load heavy freight with pallet jacks, dollys, and carts instead of sheer manpower, keeping our staff and your freight safe.
Sprinter Van Hot Shot Loads
Work with Direct Drive Logistics for professional, hot shot load service. We use our network of sprinter vans to streamline time-sensitive, freight delivery at the drop of a hat. The affordable, convenient service is perfect for unfulfilled trailers or LTL loads and gets your freight on location and on time. Time is money. Avoid unnecessary downtime, project delays and lost revenue with Direct Drive.
Benefits of Sprinter Van Hot Shot Loads:
Meets time-sensitive deadlines
More affordable than LTL overhead
Suitable for small loads
Nationwide service
Experienced drivers with equipment knowledge
Sprinter Freight Brokers Streamline Your Budget
We know you can't sustain your business without turning a profit, and inefficient freight systems are a stealthy drain on your bottom line. Direct drive works with the most trusted drivers and owner-operators nationwide to avoid delays and inefficient deliveries to avoid drawing anything from your income.
Our freight brokerage has years of experience optimizing mismanaged freight systems and turning them into well-oiled machines. We make sure your hot shot freight stays on the move rather than stuck in a warehouse or on a dock.
Take control of your shipping budget and call Direct Drive Logistics.
Contact our freight brokerage firm for more information on how we optimize your shipping budget.