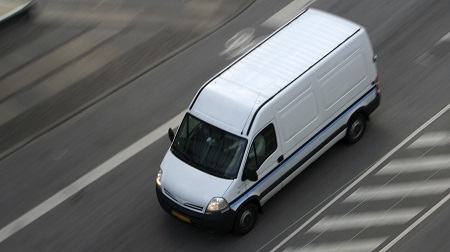 The expedited freight brokers at Direct Drive Logistics are your partner for all of your full truckload (FTL) and less than truckload (LTL) shipping solutions. We specialize in organizing all of your freight into proper carriers for the proper loads. Sometimes you can't fill an entire trailer full of hot products ready for shipping. We get them where they need to go without wasting space or sacrificing efficiency.
Direct Drive Logistics can provide you with any expedited shipping carriers of many makes, models and sizes. Our North American freight company incorporates each of the following sprinter van models into our logistics enterprise:
Chevrolet Express
Mercedes-Benz Sprinter
Freightliner Sprinter
Ford Transit

When it comes to sprinter van transportation services, Direct Drive Logistics is there for you from beginning to end to keep your freight on the move and put money in your pocket.
Your time-sensitive cargo has never been in better hands. The freight brokers at Direct Drive Logistics have years of experience optimizing complicated shipping schedules to eliminate waste and cut companies' expenses. When you trust in the logistics experts at Direct Drive, you know your shipments will find their target destination in the least amount of time for the smallest cost.
Depending on your particular needs and the available owner-operators in the area, we can situate your freight with any of these vehicles to get your hot shot freight where it needs to be.
Logistics Consultants Ship Expedited Freight Using Sprinter Vans with Liftgates
Direct Drive Logistics seeks out every opportunity to limit your freight budget and save you money. Our sprinter vans feature hydraulic liftgates to ensure every shipment is a one-man operation, minimizing the cost of labor and passing the savings on to you. When you need expedited freight shipped as quickly as possible, the last thing you need is a logistics company scrambling to find two drivers for one trip because the load requires heavy lifting. Liftgates on our sprinter vans allow drivers and dock workers to move heavy freight with pallet jacks, dollys, and carts instead of sheer manpower, limiting the risk of injury and freight damage.
Sprinter Freight Brokers Streamline Your Budget
We know you can't sustain your business without turning a profit. Inefficient freight systems are a stealthy drain on your bottom line. You can't afford to allow problems such as deadheads, damaged freight or cross-docking to accrue and become a significant draw from your income.
Our freight brokerage has extensive experience optimizing mismanaged freight systems and turning them into well-oiled machines. We make sure your hot shot freight is always on the move and not sitting on a dock somewhere waiting to be moved.
Get a firm grip on your shipping budget and call us at Direct Drive Logistics.
Contact our freight brokerage firm for more information on how we optimize your shipping budget.