Straight Truck Carriers
Logistics services >> Freight carriers >> Box truck freight carriers
We post all available loads onto DAT and other load boards.
Please call us with any questions.
If you're a shipper looking for a broker to coordinate a shipment and get you the BEST rates, you've come to the right place. Please fill out a free quote form and you'll hear from us within 10 minutes.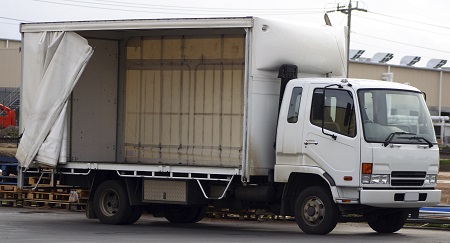 Straight truck carriers ship expedited freight nationwide.
Logistics Company Helps You Ship Emergency Loads on Time
Ideally, production presses on like a Swiss watch. You schedule necessary shipments well in advance and ensure you are getting full use of long box trailers by using full truckload (FTL) shipping. Everything goes as planned.
Of course, this never remains the case for very long. Things go wrong. People make mistakes. There are times when you are in a pinch and need to ship a small quantity of goods very quickly. Without the capability to fill an entire trailer and fully utilize a full truckload (FTL), you must resort to less than truckload (LTL). To maximize the benefit of the trip, you need straight truck shipping solutions.
No matter the scenario, Direct Drive Logistics sets you up the best freight shipping carrier for the job, cutting costs and making you more money.
Direct Drive Logistics Works with Carrier Companies to Optimize Trucking Operations
You need expedited shipping and you don't have time to put together the perfect cost efficient plan on your own. Direct Drive Logistics can help you find Class B and C straight truck loads, sleeper straight trucks with lift gates and box trucks available to deliver small, high-priority shipments.
Time is of the essence. No one understands this better than the experts at Direct Drive Logistics. We can optimize shipping time by accounting for your shipping needs, no matter the shape, size or quantity of your deliverables. You can rely on us to improve and strengthen the efficiency of your freight shipping..
Expedited Freight Brokers Equip Straight Trucks with Liftgates
Straight trucks from Direct Drive Logistics have hydraulic liftgates to make unloading and loading cargo much easier. Depending on the type of expedited cargo you're looking to move, we have the straight truck with a liftgate to perfectly meet your needs. Liftgates allow for a safer shipping process by allowing for one-man operation, greatly decreasing the chance of injury by allowing machinery to handle heavy lifting.
Straight Trucks Move Cargo at Expedited Speeds
Straight truck expedited shipping hauls your skids, pallets and shipping containers at accelerated speeds. Straight trucks have the capability of carrying up to 15,000 pounds in freight. Many feature air ride suspension, minimizing the potential for damage during shipping. We work with a reputable network of straight truck carriers to make sure your freight arrives safely and on time.
Straight trucks feature the following specifications:
Length: 22-26 feet
Width: 96-102 inches
Height: 12.5 - 13.5 feet
Max Weight: 14,000 lbs
Max Pallets: 12 pallets
Max Volume: about 1,700 cubic feet
We follow your shipment from start to finish, monitoring its progress and reporting its status to you when you demand it. With the help of the professionals at Direct Drive Logistics, your shipments will constantly be on the move, limiting your costs and maximizing revenue.
Work with the logistics experts at Direct Drive Logistics to streamline your shipping operations today. Contact us for a free logistics quote.