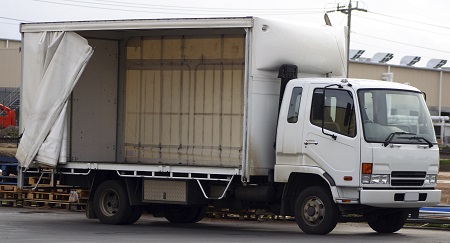 Logistics Company Helps You Ship Box Truck Loads on Time
Ideally, production presses on like a Swiss watch. You schedule necessary shipments well in advance and ensure you are getting full use of long box trailers by using full truckload (FTL) shipping. Everything goes as planned.
Of course, this never remains the case for very long. Things go wrong. People make mistakes. There are times when you are in a pinch and need to ship a small number of goods very quickly. Without the capability to fill an entire trailer and fully utilize a full truckload (FTL), you must resort to less than truckload (LTL). To maximize the benefit of the trip, you need straight truck shipping solutions.
No matter the scenario, Direct Drive Logistics sets you up the best freight shipping carrier for the job, cutting costs and making you more money.
Direct Drive Logistics Works with Carrier Companies to Optimize Trucking Operations
You need expedited shipping and you don't have time to put together the perfect cost-efficient plan on your own. Direct Drive Logistics can help you find Class B and C straight truck loads, sleeper straight trucks with lift gates and box trucks available to deliver small, high-priority shipments.
Time is of the essence. No one understands this better than the experts at Direct Drive Logistics. We can optimize shipping time by accounting for your shipping needs, no matter the shape, size or quantity of your deliverables. You can rely on us to improve and strengthen the efficiency of your freight shipping.
Expedited Freight Brokers Equip Box Trucks with Liftgates
Straight trucks from Direct Drive Logistics have hydraulic liftgates to make unloading and loading cargo much easier. Depending on the type of expedited cargo you're looking to move, we have the straight truck with a liftgate that perfectly meets your needs. Liftgates allow for a safer shipping process by allowing for one-man operation, greatly decreasing the chance of injury by allowing machinery to handle heavy lifting.