DDL Brokers Personalized Full Truckload (FTL) Freight Shipping Solutions
Logistics services >> Freight broker >> Full truckload (TL) broker
free online freight quote
Connect freight to the top, most reliable TL owner operators across the United States. Direct Drive Logistics coordinates reliable truck drivers and motor carriers to deliver FTL freight safely and efficiently.
Contact DDL Freight Brokers
1-877-633-5045
Direct Drive Logistics provides affordable and reliable full truckload (FTL) freight shipping services coast to coast. Our dedicated freight logistics consultants follow your shipment every step of the way, treating your shipment as if it was our own. Rest easy with your freight in our hands and get your truckload freight shipments moving today.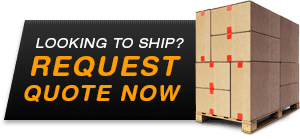 Value-added truckload freight shipping with exceptional care, quality, and dependability
Direct Drive Logistics offers a variety of truckload freight shipping solutions to fulfill your unique shipping requirements:
We simplify your truckload freight shipping needs by managing the entire fleet of full truckload carriers from start to finish. With Direct Drive Logistics, you receive personal, fast, efficient communication, from confirmation to follow up until delivery, updating you along the way until on-schedule arrival. We promise to inform you of any and all savings or efficiencies which may help contain your transportation costs.
As we only deal with driver direct shipping, you can assure your freight is handled with care and will arrive in the same condition as was loaded.
No matter what your freight shipment, we have the expert truckload freight shipping resources to fit your freight transportation needs nationwide from flatbed trucks to temperature controlled trucks.
We will identify and implement the right truckload freight shipping solution for you. Contact our expert freight brokers today and get your truckload freight shipments moving in the right direction.
Contact our expert logistics freight consultants to find a freight shipping solution to move your business forward.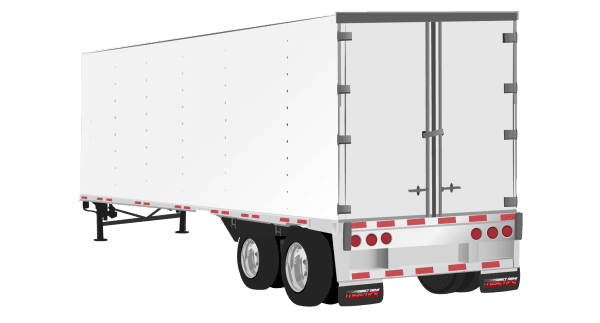 Truckload FTL Carriers: Finding the Best Rates, Companies, and Drivers
Figuring if you have an FTL shipment is easy. If your shipment is big enough to fill all the space in the truck and will be transported by itself, it's FTL. Figuring the cost is a different animal.
Full truckload (FTL) loads are shipments are more than 15,000 pounds and less than 45,000 lbs. FTL shipments are usually the only shipment on the trailer all the way to the destination.
Rates usually differ by location and destination. If the driver has to deadhead back, the rate would be higher. Another cost is additional services like tailgating or driver unloading. These are added to the rate per mile. Additionally, a stop-off charge is incurred whenever the driver stops. Out of route costs are also charged. These services are quoted in advance to provide an accurate quote.
FTL transit times are typically faster than LTL because there are no stops. The price per pound is significantly less. Going with the option of LTL shipping has a statistically higher chance of a claim because of increased handling (more trips across a dock). DDL is highly selective in its choice of shipping partners and works only with the most trusted and reliable freight companies.
FTL Shipping Brokers: The Importance of an Expert Logistics Consultant
A solid freight broker like Direct Drive Logistics can help you overcome FTL challenges. Sometimes there is not enough available equipment. Costs can fluctuate. The economy is only improving slowly. Many companies are shipping more goods, but FTL carriers have not been able to replace drivers and equipment quickly enough which were lost during the economic downturn.
Direct Drive Logistics has developed a large network of qualified FTL shipping companies who are stable, experienced and responsible.
Lower cost is an excellent benefit provided by our experienced freight management specialists. We purchase a tremendous amount of shipping, passing along volume price discounts to our clients. No individual client could approach these savings. Not only is this a dollar benefit, it is also a persuasive element. When a large-scale broker like Direct Drive Logistics goes to bat for you, you'll be treated as a much larger shipper than you are. This results in better coordination, a higher priority for your shipment and faster response to any difficult challenges.
Truckload Freight Quotes: Call or Contact Online
Direct Drive Logistics can help you plan any type of truckload shipment. This saves you from the time-consuming hassle of trying to find the best combination of carrier, lane, and type of truck. Our objective is the same as yours – to find the best price and solution faster and with the certainty you desire.
Our freight management specialists have everything needed to make your challenge as easy and affordable as possible -- a nationwide network of licensed carriers, state-of-the-art technology, and decades of practical experience to quickly and accurately give you the information you need. Our freight brokers know how to effectively help you with each of your unique shipping needs, planning the best procedures and then flawlessly executing them. In addition, our service is friendly and relaxed. We do everything we can to provide you with the greatest degree of peace of mind. Just give us your order…and your stress. We'll handle both!
We can handle your entire book of freight shipping business and also cut your costs. You won't lose a bit of efficiency, cost effectiveness or time. Our freight experts work with local, regional, and national truckload carriers in all parts of America to secure the best rates. We'll handle every bit of needed paperwork. Schedule pickup and delivery. And update you constantly on your shipment.
Broker FTL truckload freight
BY CITY
Broker FTL truckload freight
BY STATE
Direct Drive Logistics is your best source for cost effective, expertly handled FTL shipments to anywhere in the nation. Contact us today for a free logistics quote.