Your Freight Brokerage Partner
Where Caring People Make the Difference
The difference between a logistics service provider and a logistics service partner is in the dedication and commitment to your success. Direct Drive Logistics is an extension to your company not just providing fill-in freight shipping services, but providing complete logistics solutions to move your company forward.
Our personal level of caring service coupled with our reputable carrier network, is what sets Direct Drive Logistics apart from other third party logistics companies. With Direct Drive Logistics, you can rest easy knowing your freight shipment is in good hands.
Experience Direct Drive Logistics…
Dedicated Logistic Consulting Staff
With Direct Drive Logistics, you receive a personal level of attention with every freight shipping need no matter the value or distance. Our dedicated logistics team listens to your freight shipment requirements providing the best possible shipping solution. Your delegated logistics consultant takes a personal, comprehensive involvement with your freight shipment. From negotiating freight shipping rates assuring a cost effective solution, to tracking your shipment through the night guaranteeing on time delivery, our logistics consulting team is with you every step of the way.
Direct Communication with our Logistics Consultants
As communication is the key to any successful partnership, Direct Drive Logistics stays in constant contact with both our clients and carriers. We will keep you informed throughout the entire movement making sure you know where your shipment is every mile of the way. Our logistics consultants will notify you of any changes the instant they come about, eliminating any surprises and verifying shipment arrival time.
Reputable Carrier Network
Direct Drive Logistics works with reputable full truckload (FTL) and less than truckload (LTL) carriers you can count on. Backed by our own highly valued standards of safe and reliable delivery, you can rest assure your freight is in good hands with our trusted carriers. Direct Drive Logistics continuously monitors our carrier network verifying insurance and safety scores to ensure your load is transported by only the best carriers in the nation.
Worry Free Shipping
From confirmation to delivery, Direct Drive Logistics takes on a personal commitment to ensure your freight shipping requirements are met in their entirety. We provide freight shipping services without any cross docking of freight guaranteed, virtually eliminating the chance of loss or damage to your shipment. We implement expert freight tracking processes following your shipment through the night doing what is needed to ensure a prompt, safe delivery.
A Partnership with Direct Drive Logistics
Where quality and reliability matter most, Direct Drive Logistics delivers. Partner with Direct Drive Logistics and experience a new level of freight logistic services. A partnership with Direct Drive Logistics is a partnership with freight shipping success.
Contact our expert logistics consultants to discuss your freight shipping solution.
Our Employee of the Year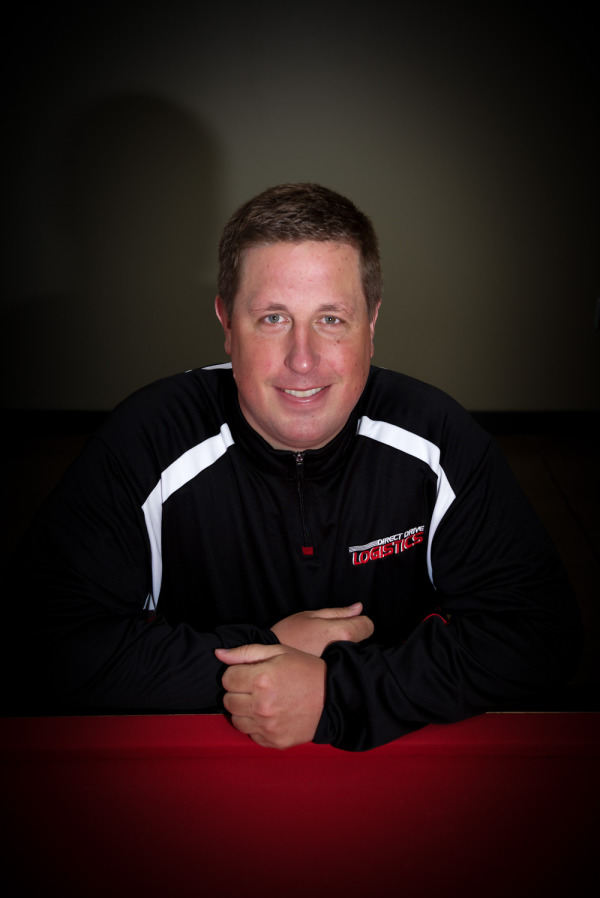 Justin Czarnecki
Logistics Coordinator
justin.c@shipddl.com
P) 414-329-6422
How long have you been with Direct Drive Logistics?
4 years.
What do you most like about being in the logistics industry?
The hustle. The problem solving. The day to day communication with my customers. The trust factor my customers put in me to get the job done.
What is your strongest talent?
My ability to interact and make people feel comfortable.
If you have any superpower what would it be?
I don't know about a superpower, but I wish I could sing like Brian McKnight.
What song best describes your life?
The funny thing is, I have no clue. When I listen to music I never really hear the words. That is why when I try to sing-a-long I am always saying the wrong things.
What is the first thing that comes to mind when you hear the word "fun"?
Taylor Swift music.