20 ft Intermodal Container Carriers
Logistics services >> Freight carriers >> 20ft intermodal container freight carriers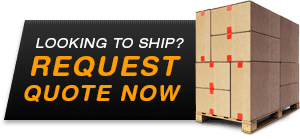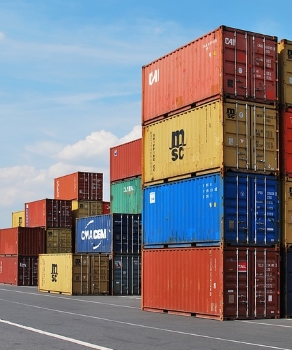 Ship freight internationally using 20 foot intermodal freight carriers.
Freight Brokers Ship Heavy Cargo Using 20 foot Intermodal Containers
The logistics consultants at Direct Drive logistics are your partners for all of your full truckload (FTL) and less than truckload (LTL) shipping solutions. We offer a wide variety of shipping containers to move your goods over land or sea, the smallest of which being our 20 ft intermodal containers.
The 20 ft intermodal carrier holds up to 10 pallets of 48"X42" or 48"X40" units. If you need more space for heavy cargo, we offer 40, 45 and 53 ft intermodal carriers as well. The great advantage of intermodal shipping is the versatility it provides, with the capability of being transferred from ship to truck to train with no unloading and loading times necessary. More flexibility means less time wasted in transit and more time devoted to moving valuable freight.
Logistics Consultants Get You High Paying Loads
No other logistics company in North America moves heavy freight more quickly and efficiently than Direct Drive Logistics. We coordinate intermodal and expedited cargo containers to ship goods all over the country. We maximize the value of 20 ft container loads by eliminating wasteful deadheads, freight damage or cross docking.
Freight brokers at Direct Drive work with only the most reputable owner operators to move your goods safely and securely from state to state to keep your clients happy and your expenses at a minimum. If you have any questions or concerns about our delivery services, we are on the other end of the line awaiting your call. Our insured logistics company is a one-point-of-contact operation, ensuring your problems are addressed and solved as soon as possible.
Whether you need to ship a small amount of freight using 20 ft containers, or have larger shipment requiring 40, 45, or 53 ft intermodal containers, the logistics experts at Direct Drive get your valuable cargo where it needs to go as soon as possible. Speak with our dispatchers today to request a quote.