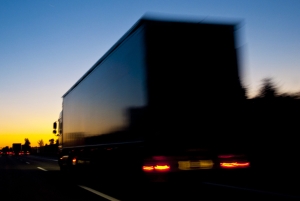 FTL shipping is usually faster than Volume LTL because there are no stops. Shipping costs are lower because there's less of a risk of insurance claims due to decreased handling (and cross-docking). By shipping in full truckload carriers and avoiding frequent starts and stops, you save money and get goods shipped faster. Dispatchers at our freight brokerage firm trust only the most reliable drivers and owner-operators to ensure your shipments arrive with no hiccups.
Logistics Consultants Expedite Shipping Using Many Full Truckload Carriers
Our experienced freight brokers have several means to ship your heavy cargo nationwide—and even overseas. Whether you're shipping from Phoenix to New York or Los Angeles to Chicago, logistics dispatchers at Direct Drive coordinate a diverse set of shipping containers to meet your full truckload (FTL) shipping needs. Direct Drive Logistics coordinates owner-operators of the following truckload carriers, among others:
Flatbed
Conestoga curtain side
Step-deck
20 ft, 40 ft, 45 ft intermodal containers
Expedited sprinter vans

When you enlist the aid of our logistics brokers, you eliminate costly time spent attempting to find the best combination of the lane, type of truck, and carrier. Our experienced dispatchers work with the best local, regional, and national truckload carriers in North America to get you the lowest rates and highest shipping speeds.
Direct Drive Logistics is there for you from start to finish to ensure your expedited full truckload freight is shipped quickly and efficiently. Request a quote for our logistics services today.