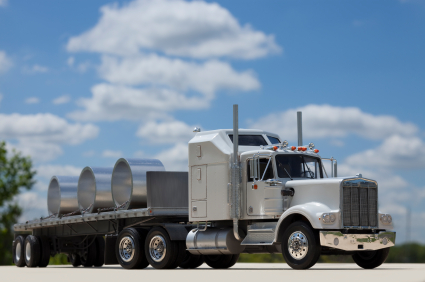 The flatbed carrier experts at Direct Drive Logistics are your partner for all of your full truckload (FTL) and less than truckload (LTL) flatbed shipping needs. We deliver flatbed loads nationwide, getting your hot shot and heavy cargo where it needs to go in the least amount of time.
No matter if your freight is going from New York to California or Florida to Texas, Direct Drive Logistics is there for you from start to finish to make sure your freight keeps moving on the right shipping carriers, optimizing your freight budget.
Flatbed Carriers and Step Deck Trailers Ship Heavy Freight of All Sizes
Flatbed trailers provide companies with the capability of shipping extra-large freight and cargo too big for standard 53' long box containers. Step deck flatbed trucks are used to move extra tall items that cannot clear bridges on a standard flatbed. Depending on your cargo and the expected route, Direct Drive Logistics coordinates with owner operators in the area to put your heavy freight on the most sensible vehicle for shipment.
We have years of experience coordinating intersecting and conflicting shipping schedules, helping companies sort out confusion and get valuable heavy cargo where it needs to go as quickly as possible. Put your heavy freight in our hands and we'll make sure it keeps moving and keeps money in your pocket.