40 ft International Intermodal Carriers
Logistics services >> Freight carriers >> International 40' container freight carriers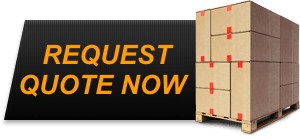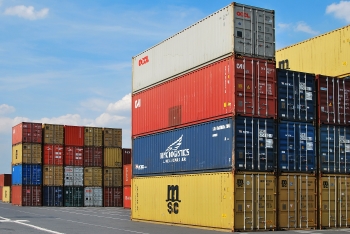 40 ft international intermodal containers ship freight overseas.
40 ft Intermodal Carriers Ship Your Freight Internationally
Freight brokers at Direct Drive Logistics coordinate many sizes of intermodal freight containers to ship your heavy cargo over sea, track and train. We follow your valuable freight from departure to delivery to ensure there is no wasted time cross docking or making unnecessary stops.
Intermodal carriers offer our logistics company tremendous flexibility in shipping cargo internationally or across large bodies of water. No matter the quickest route for travel, whether it be over the road, by train track or over seas, Direct Drive Logistics puts your expedited freight on the quickest track toward its destination by choosing the proper freight shipping carrier.
International Shipping Company is Your Logistics Partner
Direct Drive Logistics is your partner for all your full truckload (FTL) and less than truckload (LTL) 40 ft international shipping solutions. We are independently insured, meaning when you work with us, you work with only us. When you contact us with questions or concerns, there is always a Direct Drive representative on the other end of the line ready to help.
Freight Brokerage Firm Wastes No Time or Money
Direct Drive Logistics works around the clock to get you high paying 40 ft international container loads. We work with reputable owner operators all over the world to move your cargo where it needs to be in as little time as possible. Freight brokers at our logistics company have no patience for persistent issues with cross docking, freight damage or deadhead drivers. We repair the stealthy drains on your shipping budget and minimize freight expenses to increase your bottom line.
No logistics company ships your freight as quickly or efficiently domestically or internationally than Direct Drive Logistics. Speak with our representatives today to find out how we streamline your shipping operations today.
Request a quote from Direct Drive Logistics on our international logistics services.