Integrated Logistics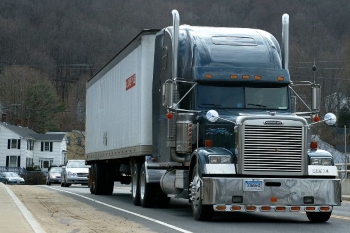 The term "integrated logistics" has become a buzzword in business, with multiple interpretations of what it means. At Direct Drive Logistics, integrated logistics is simply the sum total of the logistics solutions we offer. Those include:
Choosing and negotiating with drivers/owner operators
Coordinating air, rail and container shipping when needed
Tracking of shipments via real-time satellite tracking
Optimization of shipping routes for fastest delivery times
Arranging for warehousing of shipments as needed
The benefit of working with Direct Drive Logistics is that you have a partner as concerned about your bottom line as you are. We've built our business by establishing lasting relationships with our clients, as well as with the drivers/owner operators we work with. To put it simply, it's all about trust. When you work with Direct Drive Logistics, we do everything possible to earn your trust.
Since the vast majority of our shipments are over the road freight loads, we only work with proven, reliable drivers/owner operators. They're all independently insured, with rigs that meet all safety requirements. If you've ever looked to online load boards to find a driver, you know what a roll of the dice it can be. On top of that, you have the hassle of negotiating rates. You can say goodbye to all that when you work with Direct Drive Logistics.
With Direct Drive Logistics, you always get a great rate without the stress of negotiating. Our logistics pros also eliminate the risk of deadhead drivers, fraud, cross docking and stop off charges. If your shipment involves air, rail or ship travel, we coordinate everything, even warehousing of your shipment should the need arise. Thanks to our use of real-time satellite tracking, you'll know where your shipment is every mile of the way. And with a 99% claim-free delivery record, worry will quickly become little more than a fleeting memory.
Trailers and carriers we broker: