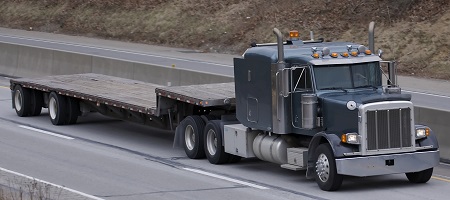 Our logistics professionals help you to move your heavy machinery and over-sized freight efficiently. Every company has specific requirements for its shipping needs. Direct Drive Logistics is there for you from start to finish to make sure you have a streamlined shipping experience saving you money and keeping your company as productive as possible.
We Acquire the Best Carrier Companies for Any Trucking Requirements
Need to haul extra tall items exceeding the height limit or regular flatbed trailers? Look no further. We can provide you with either open, enclosed or curtain side step deck carriers, keeping your important shipments on the move.
If your shipment is ideally loaded and unloaded from the side of the trailer, we can put your products on a curtain side trailer allowing for easy removal upon arrival.
Or if loading from the rear is perfectly adequate for your needs, we have standard enclosed step deck trailers with hydraulic lift gates to facilitate quicker unloading. For extra-large and bulky step deck loads, we can provide you with an open flatbed so you can travel and unload with ease. No matter what shipping carrier you need, we can arrange it for you.
No matter your specifications, Direct Drive Logistics arranges full truckload (FTL) and less than truckload (LTL) flexibility you won't get from any other dispatcher.
We promise you will not have deadhead drivers who are forced by poor planning to travel with no cargo, wasting company time and resources. The dispatchers at Direct Drive Logistics understand the potential loss of time and revenue occurring upon unnecessary cross-docking.
No matter whether you're shipping to Texas, California, New York or anywhere else in North America, Direct Drive Logistics gets your products to their destination quicker and more efficiently than any other logistics company.
Contact our freight transportation experts for a free logistics quote today.