Driver direct deliveries, reliable freight shipping, and caring, lasting partnerships is what you can expect with our US logistics company. We are proud of the long-term relationships we have established with our customers. We understand each customer's freight transportation requirements are unique and we provide the ideal shipping solution for each individual load. Direct Drive Logistics keeps your best interest at the forefront and we promise to bring to your attention any and all savings or efficiencies that might help you contain your over-the-road freight transportation costs.
A Freight Management Partnership with Direct Drive Logistics
From flatbed shipping to construction sites to temperature-controlled freight shipping across the nation, Direct Drive Logistics has the freight transportation solution to meet your specific trucking requirements.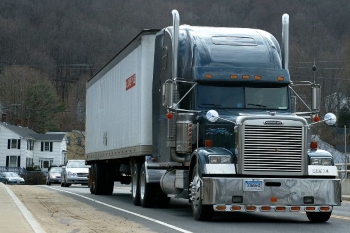 Connecting Drivers to Loads
Direct Drive Logistics has the resources and available network of a nationwide 3PL company and the flexibility of a nimble freight broker. We coordinate over-the-road carriers across the United States to minimize the cost of interstate shipping.
Full Truckload
Forget your worries when you broker an FTL shipment with Direct Drive Logistics. Affordable and available coast-to-coast, your cargo will be treated with the kind of personalized care and dedication that's only provided by true professionals like ours. Maintain the highest level of cost-effectiveness without compromising on efficiency. That's our promise to you.
Less Than Truckload
Do you have goods to ship, but not enough to fill an entire trailer? We always have LTL shipping options available. We will personally track your shipment every step of the way, and with our 99.9% claim-free record, your goods have virtually no chance of becoming damaged or lost. Plus, with our direct transportation guarantee, you won't have to stress over costly delays and mistakes during the cross-docking process.
Expedited Freight Options
When you need freight shipped fast, we have the best hotshot drivers in the business. Transported by experienced drivers and industry-leading cargo and sprinter vans, your expedited goods will reach their destination on time, every time. Whether you need a one-time delivery or a dedicated partner for regular expedited shipments, we have exactly what you're looking for.
Flatbed Trailers
Flatbed trailers are one of the most popular shipment options for domestic cargo. They're best used for LTL shipments of freight that's best shipped on its own, like tubes, pipes, reels, drums, coils, and bundles. We'll take hotshot and oversized cargo, load it onto a flatbed, and transport it across the entire country or just across town. Leave it to us to coordinate with the driver to ensure your oversized cargo is fully permitted and plotted to the correct route.
Conestoga Trailers
Curtainside flatbed trailers are the perfect solution for OTR freight for companies that don't have access to a dock board. Typically 48 feet long with a carrying capacity of 46,000 lbs, Conestoga trailers are equipped with accordion-style covers that cut down on loading time and provide access to cargo directly from the side of the trailer.
Refrigerated Freight Carriers
For safe shipment of fresh foods, pharmaceuticals, and other temperature-sensitive freight, look to the refrigerated freight brokers at Direct Drive Logistics. Rest assured, the drivers we trust are drivers you can trust. Our strict vetting process ensures only owner-operators with perfectly functioning refrigerated trucks handle your freight so it gets to its destination in perfect condition. We handle both LTL and FTL shipments for refrigerated goods. Join companies across the country who trust in our temperature-controlled transportation.
Power-Only Trucking
Need to move a trailer? Contact the power-only freight brokers at Direct Drive Logistics to arrange for safe and efficient pick-up and transportation. We work with a wide network of proven-reliable truck drivers to make sure your power-only freight arrives in excellent condition and on time.
Contact our logistics consultants to get your freight moving in the right direction.