Our logistics team is dedicated to making sure your freight is delivered in the most cost-effective timely, manner, even when it comes to speedy deliveries. Whether it's expedited LTL or a small hot shot cargo van shipment, our logistics team is on your expedited freight transportation in no time, tracking your shipment around the clock until on-time arrival. We are committed to getting your cargo to its destination on-time, every time.
Expedited & Hot Shot Freight Shipping Solutions Nationwide
As your partner in expedited freight shipping solutions, Direct Drive Logistics provides the following services to get your freight moving straight away.
We broker expedited shipments for all sorts of OTR carriers
Direct Drive Logistics Brokers Connect Shippers to Drivers Nationwide
If you are looking for a carrier, start with Direct Drive Logistics.
All across America, businesses both large and small rely on Direct Drive Logistics to expedite small shipments. Usually, these businesses are shipping small quantities of products short distances, often from one job site to another. In many instances, time is of the essence. This is where our nationwide network of Cargo and Sprinter vans really shines. These vans are ideal for expedited shipments, whether across town or cross-country.
Sprinter and Mini Sprinter Vans for Last Minute and Hot Shot Loads
Our ability to quickly coordinate "hot shot" runs is unmatched in the industry. And if your shipment involves a long-distance run, it will arrive considerably faster than if you had to put your load on a large container truck along with several other shippers' loads. For shipments of fragile or uncrated products or samples, we are also uniquely equipped to locate "white glove" shippers with a superb record of success in handling specialty shipments.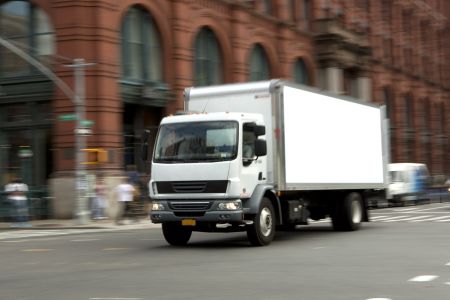 As part of our commitment to personalized service, you will be assigned a dedicated logistics consultant who will be your single point of contact throughout the entire process. This simplifies communication immensely. Your consultant will track your shipment every mile of the way and keep you informed on its progress. In the event of any changes which may arise, you will be notified immediately.
Whether you are looking for a one-shot delivery or a regular resource for shipments that don't require a semi-truck, Direct Drive Logistics delivers. Literally and figuratively.
Our Drivers Make The Difference
We understand any concern you may have about who exactly will be transporting your load. We share the same concern. After all, it is our reputation on the line. This is why we only work with experienced drivers who have a great driving record and a commitment to excellence. Like all the people and businesses we work with, our drivers are thoroughly vetted before becoming a part of our network.
Insurance: We've Got It Covered.
While most logistics companies do not carry their own policies, we believe this is the only way to truly be accountable to our clients. To that end, we carry both Primary Cargo/Auto/Errors and Omissions, as well as Contingent Cargo coverage. We also have a Carrier Tier system to identify any potential risks with the motor carriers we work with. This enables us to get as much information as possible about the motor carrier who will be transporting your load.
Lift Gates Make Handling Expedited Freight Safe
Our freight brokers do everything we can to eliminate safety risks and ensure your freight arrives with no damage. Liftgates on our freight carriers ensure drivers and owner-operators aren't risking their health when handling heavy cargo. Unloading and loading require much less contorting and physical effort using dollies and carts with the help of hydraulic liftgates. Safer practices mean quicker shipping and less freight damage. The result? A better, more affordable shipping solution.
Intermodal shipping containers full of time-sensitive freight are no problem for Direct Drive Logistics' tractor-trailers. We'll get your cargo from Point A to Point B quickly and efficiently with no worries. Whether it's an LTL or FTL shipment, if it's too big for our straight truck, we'll put it on a trailer and get your goods where you want them. Our network of drivers is ready to take your urgent cargo and get it anywhere in the US on time and on budget.
Expedited shipments of cargo too big for a sprinter van but too small to merit a container should be sent in a straight truck. Direct Drive Logistics has straight trucks capable of holding up to 12 pallets of whatever cargo you have. Refrigerated and vented trucks are available for special loads. You can depend on Direct Drive Logistics to get your freight where you need it when you need it and at the cost we quoted.
Straight Truck Specifications
Weight Capacity: up to 14,000 lbs.
Width and Height: up to 102" x 13.5'
Max Volume: up to 1,700 ft3
Sprinter Vans have proven to be a very cost-effective method for expedited freight. There are various models of Sprinter vans from a variety of manufacturers, including Mercedes Benz, Dodge, Ford, Freightliner, Chevrolet and a few other makers. Cargo loads, dimensions, and maximum weight vary with the manufacturer and the model. Generally speaking, however, their capacity is 2 to 4 pallets (depending on wheelbase length) and anywhere from 3,175 lbs. to 5,505 lbs. Whether you are a driver looking to find Sprinter van loads or a business looking to have something shipped, contact a logistics broker at Direct Drive Logistics today.
Sprinter Van Specifications
Weight Capacity: up to 3,000 lbs.
Door Opening: (W x H) : 48" x 46"
Inside Dimensions (L x W x H): 170" x 53" x 72"
Mini-Sprinter Vans
In addition to the full-size Mercedes and Dodge Sprinter vans, our brokerage can also contract with drivers running the smaller Ford Transit van and other vehicles of similar size. These smaller Sprinter-style vans are ideal for short "hot shot" runs within a city or to a nearby town. Whether it's expediting delivery of AV equipment across town for a meeting or rushing replacement parts or tools to a job site, Direct Drive Logistics can handle the logistics flawlessly.
Mini-Sprinter Van Specifications
Weight Capacity: Up to 1,620 lbs.
Door Opening: rear door 44 x 49.3, sliding side door 48.3 x 24.1
Inside Cargo Dimensions: 71.5-87.2" length x 48.2" width x 49.7 height
Cargo vans are also well-suited to "hot shot" loads, particularly for LTL loads. Many of these vans are equipped with ramps to facilitate the loading and unloading of heavy items. The Ford cargo van and GM Express cargo vans are among the most commonly used for local cargo van loads and have excellent load capacity. Whether you are a business looking to have freight transported, or a driver looking for cargo van loads, contact a logistics broker at Direct Drive Logistics to learn more.
Cargo Van Specifications
Weight Capacity: up to 2,500 lbs.
Door Opening: (W x H) : 48" x 46"
Inside Dimensions (L x W x H): 50" x 48" x 46"
When You Need Fast Shipping, Trust Direct Drive Logistics
From finding and maintaining communication with a driver we know and trust to tracking your expedited freight and ensuring seamless delivery, Direct Drive Logistics takes care of all your shipping details so you don't have to worry. Keep your customers happy- we initiate our search for a shipping solution for their equipment, supplies, materials and more in a matter of minutes.
Get a Free Online Freight Quote from expedited freight brokers at Direct Drive Logistics.