Expedited Freight Trucks Feature Heavy Duty Hydraulic Liftgates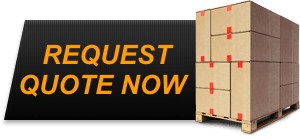 Safety Risks Mitigated with Use of Fold Under and Rail Lift Gates
Direct Drive Logistics takes every possible measure to ensure your valuable freight is shipped speedily, safely and at the lowest cost. We work with only the most reliable owner operators to put your hot shot freight in the hands of trusted professionals that will get your shipments on the move toward its destination and get it there with no hiccups.
Shipping expenses can be ballooned by irresponsible and unwise logistics practices. Drivers of expedited freight carriers using their backs for lifting as opposed to the proper tool exposes his or her self to bodily injury risks. Our logistics brokers mitigate this risk by equipping our cargo trucks and vans with hydraulic lift gates to help owner operators in loading, unloading and handling hot shot freight.
Liftgates Allow for One-Man Operation of Expedited Shipments
It shouldn't take two delivery drivers to be able to move and ship your expedited freight. Liftgates allow for single driver operation of shipments, meaning there are more drivers available for unique shipments, and you save money on shipping expenses by lower costs for labor.
Heavy cargo otherwise requiring a forklift or a second pair of hands can be unloaded with a dolly or cart with ease utilizing a hydraulic liftgate.
Plain and simple—liftgates make loading and unloading expedited and temperature controlled shipments easier. Easier means a lower cost passed on to you.
Trucks from Direct Drive Logistics Utilizing Liftgates

Freight brokers from Direct Drive Logistics fit straight truck carriers with tuckaway, fold up and rail liftgates to ensure goods and products are loaded and unloaded with the utmost care and safety.

Looking to ship expedited freight as safely as possible without facing exhorbitant expenses? Our sprinter van carriers feature hydraulic liftgates, allowing for easy loading and unloading with a dolly or cart.

Turn your expedited shipments into a one man operation and eliminate unnecessary labor expenses. Cargo van carriers equipped with liftgates allow drivers to move heavy hot shot freight on their own with no need of a second operator.

Direct Drive Logistics takes every measure necessary to increase safety and ensure your expedited temperature sensitive freight arrives at its destination on time and in perfect condition. Temperature controlled carriers are fit with liftgates to make sure hot shot cargo is handled safely.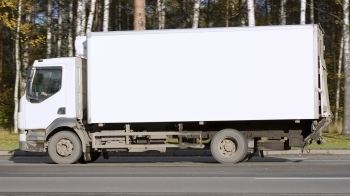 Liftgates Cut Costs and Help You Save on Your Shipping Budget
Procuring the safety of our employees, the integrity of our transportation vehicles and the security of your expedited freight means shipments are made with the fat completely trimmed. The money we spend is not funneled into internal losses, cross docking, deadhead drivers or freight damage. When you trust in the freight brokers at Direct Drive Logistics, you know every dime you spend is put toward getting your cargo shipped safely and expediently.
Our expedited freight brokers minimize your expenses and maximize your revenue.
Our independently insured logistics company boasts a 99.9% claim-free rate on account of safe practices and procedures. Liftgates allow our drivers to safely load and unload heavy freight from expedited carriers using the proper tools, limiting the risk of bodily injury and freight damage.
Direct Drive Logistics works around the clock to eliminate safety risks, ship freight with no interruptions and pass the resulting savings on to you in the form of lower shipping costs.
Contact expedited freight brokers at Direct Drive Logistics to ship hot shot freight safely and efficiently.