40 ft Container Carriers
Logistics services >> Freight carriers >> 40' intermodal container freight carriers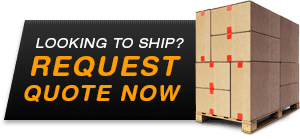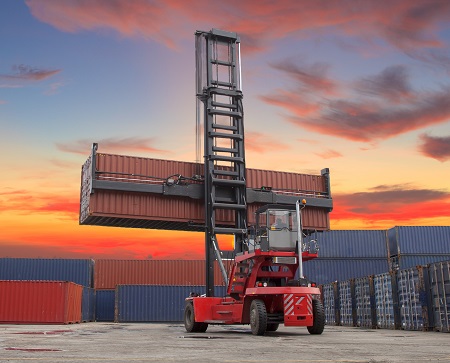 40 foot shipping carriers ship freight over land, track and sea.
Freight Brokers Utilize Versatile Intermodal Containers
The logistics experts at Direct Drive Logistics are your partners with all of your full truckload (FTL) and less than truckload (LTL) shipping solutions. By using intermodal 40 ft containers, we can move freight more effectively, as there is less time spent loading and unloading goods. Your products may be moved from ship, to train and on to truck with no unloading time between. 40 foot container carriers may hold up to 20 pallets of goods, giving you a medium capacity option in comparison to the 45 ft or 53 ft options.
More options means more capability of maximizing the value of your loads. The last thing you need is to ship freight on half-full trucks and waste money unnecessarily on inefficient shipping processes.
Our North American logistics company has years of experience coordinating owner operators and various container sizes to maximize the value of your loads and eliminate waste in disorganized freight budgets. We work endlessly to minimize your expenses and maximize your revenue. Our goal is to get you high paying loads, and we won't quit until we make it happen.
Logistics Company Dispatchers Coordinate Owner Operators to Get High Paying Loads
There's nothing more frustrating than frequent shipping problems like delays, deadheads, cross docking or freight damage. Manufacturers who enlist the aid of the wrong logistics company will run into these issues all the time. You need the help of an experienced, reputable freight logistics company to put together an intelligent shipping schedule eliminating waste and maximizing the value of your 40 ft container loads. The freight experts at Direct Drive are just the logistics team for you. They work with only the most dependable owner operators with diverse means for transportation.
Intermodal 40 foot container carriers presents our logistic company with tremendous capability of meeting your full truckload (FTL) shipping needs. Its versatility affords us great flexibility in scheduling freight shipments and getting you high paying loads to make the most of your hard work. You can trust in the 40 ft container logistics consultants at Direct Drive Logistics to get you high paying loads and put more money in your pocket.
40 FT Container Freight Professionals Optimize Hauling Jobs, Short and Long
No other logistics company in North America matches Direct Drive Logistics in quality of service, direct access to representatives, budget control and shipping times. Our access to a wide variety of shipping containers and owner operators allows us to put your freight exactly where it needs to go to get to its destination in short order and minimize shipping costs.
Whether you're shipping from New York to California or Wisconsin to Chicago, Direct Drive Logistics is there from you start to finish. We are only a single phone call away. Get your freight processes on the right track and contact our representatives for a quote today!
Speak with our 40 ft container carrier experts from Direct Drive Logistics today for more information on how we streamline your shipping budget.