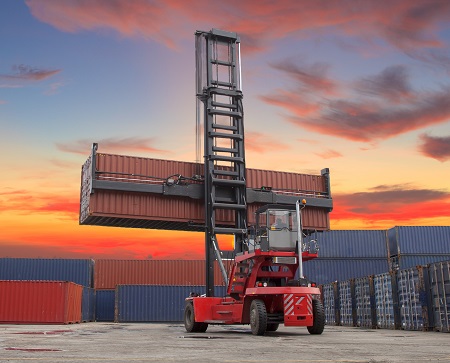 Logistics Company Dispatchers Coordinate Owner Operators
Direct Drive Logistics is an independently insured, full-service freight logistics company providing worldwide logistics solutions. When you hire the wrong logistics company, you'll consistently run into unnecessary and frustrating problems like delays, deadheads, cross-docking and freight damage all the time. Enlist the aid of a reliable company with a reputation for putting together intelligent shipping schedules and maximizing the value of your 40 ft container loads. Our freight experts at Direct Drive only work with the most dependable owner-operators and utilize the full scope of transportation methods.
The versatility of using an Intermodal 40 ft container carrier gives Direct Drive Logistics the capability of meeting your full truckload (FTL) shipping needs efficiently and specifically to your needs. Trust our team of 40 ft container logistics consultants to make the most of your hard work and maximize the value of your load.
40 FT Container Freight Professionals Optimize Hauling Jobs, Short and Long
No other logistics company in North America matches the quality of Direct Drive Logistics service. We provide you control of your budget, direct access to our representatives and transparent shipping times. When you carry with Direct Drive you have access to a wide variety of shipping containers and owner-operators to put your freight exactly where it needs to go efficiently and with budget-friendly shipping costs.
Whether you're shipping from New York to California or Wisconsin to Chicago, Direct Drive Logistics is only a phone call away. Contact our representatives for a quote today!
Speak with our 40 ft container carrier experts from Direct Drive Logistics today for more information on how we streamline your shipping budget.
Free Online Freight QuoteCall today 1-877-633-5045