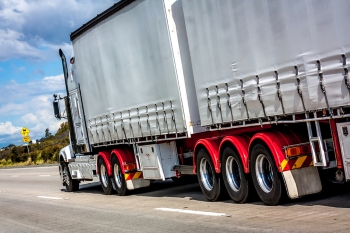 No matter the size of your load, Direct Drive Logistics has the carrier for your expedited and hot shot freight. We work with you from start to finish to ensure you get your valuable goods on schedule.
Freight Brokers Use Several Different Carriers to Ship Hot Shot Cargo
Logistics companies looking to streamline your budget need many different options to ship your expedited freight. If the only available carrier is a straight truck, there will be times when there isn't enough hot shot cargo to fill the truck. The hauling potential of the carrier is limited. Other times, there may be too much freight to fit in one truck, meaning your products are divided among multiple carrier trucks, doubling your shipping costs.
Direct Drive Logistics has access to several different shipping trucks and containers to make sure your products get on the proper carrier to minimize your shipping costs. If you need expedited shipping of low quantity or smaller materials or goods, we load them on sprinter or cargo vans to move them quicker over the road. If you have expedited demand for large objects like engines, heavy machinery or other bulky items, Direct Drive loads them on a tractor trailer.
When production stalls and you need parts or materials immediately, no other logistics company in North America gets you what you need faster and more efficiently than Direct Drive Logistics.
Speak with our freight brokers for more details on our expedited tractor trailer shipping solutions.