53' Trailer Carriers
Logistics services >> Freight carriers >> 53' trailer freight carriers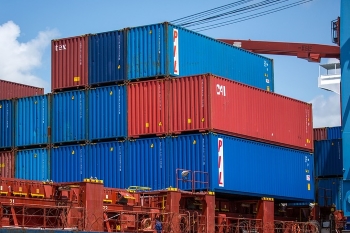 53 foot carriers rule the roads for domestic shipping.
53 ft Trailer Ships High Paying Loads
The 53 foot box container is the most common domestic freight trailer in use today. The 53' long box is the go-to for most domestic shipping applications. Our logistics brokers can help you find the most expedited and efficient route for transporting your valuable goods.
All over the country, from California to New York, long box trailers crawl the highways delivering hot, time-sensitive goods to clients. We can help you ensure your clients won't be kept waiting.
Make Direct Drive Logistics your partner in all of your full truckload (FTL) and less than truckload (LTL) long box container freight solutions. Without a competent logistics company managing your shipping schedule, you open yourself up to unneeded waste and lost revenue.
We have years of experience streamlining companies' freight operations and turning their stealth financial losses into significant gains. We can do the same for you by providing high paying loads, cutting your costs and increasing revenue.
Logistics Company Chooses the Best Carrier Company for You
How do you know when your trucking load ought to be shipped with a 53 foot long box, Conestoga curtain side or step deck trailer? Depending on the size and weight of your freight to ship, your load may not be fit for an open flatbed or long box container. Trust in the experienced professionals at Direct Drive Logistics to help you determine the right freight shipping carrier for your needs.
Trucking owner operators have a wide selection of hauling options we can choose from to optimize your shipping output. We can arrange your freight to ship on any of the following trailer types with lift gates:
53' long box container
Conestoga curtain side
Tautliner curtain side
Open flat bed
Enclosed dry van
Step deck trailer
Direct Drive Logistics carefully monitors every truck and trailer on the road shipping your products. Our dispatchers can optimize your shipments by putting them on the immediate path to their destination.
Eliminate deadheads, cross docking and stop off fees. Don't try to tackle the management of your entire freight system on your own. Trust in the freight brokers at Direct Drive Logistics to deliver your cargo quickly and efficiently.
Contact our professional logistics freight brokers today for a free quote.