LTL Freight Broker - get a FREE freight quote in 10 minutes or less
Logistics services >> Freight broker >> Less than truckload (LTL) broker
Direct Drive Logistics, your freight management partner, delivers volume less than truckload (LTL) solutions to keep your business moving forward. Get the same great truckload freight services without the high-priced truckload cost with Volume LTL freight shipping.
If you are looking to transport 5 pallets or more, Direct Drive Logistics has the volume LTL freight carriers for your unique freight transportation needs.
free online freight quote
Connect freight to the top, most reliable LTL owner operators across the United States. Direct Drive Logistics coordinates reliable truck drivers and motor carriers to deliver LTL freight safely and efficiently.
Contact DDL Freight Brokers
1-877-633-5045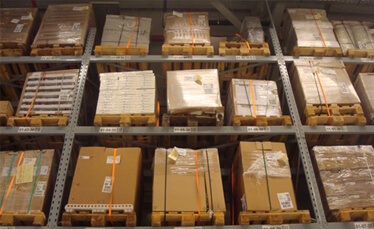 Worry-Free Volume LTL Shipping Service
Direct Drive Logistics can reduce the shipment delays normally associated with transporting LTL. As with every freight shipment, our logistics consultants personally track your Volume LTL through to delivery eliminating the hassle of dealing with Volume LTL. Our freight logistics consultants will handle every aspect of getting your volume LTL to its destination safely, on-time and intact. Our network of reliable carriers coupled with our personal, caring logistics consultants provide you with the Volume LTL solution to best move your freight and limit the impact on your business.
Secure Volume LTL Handling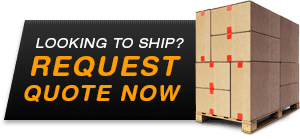 Volume Less Than TruckLoad (LTL) freight shipments can be Loaded to Ride ensuring a secure haul and protecting both shippers and their cargo. As with most LTL shipments, freight is crossdocked at several break bulk facilities, with Direct Drive Logistics you can be assured your freight will not be crossdocked. Our Volume LTL logistics consulting service provides direct transportation solutions guaranteeing your shipment arrives in the same condition as loaded. These driver direct deliveries reduce excess freight handling, therefore reducing freight claims making our 99.9% claim-free record possible.
Direct Drive Logistics delivers the same quality service experience with each Volume LTL load, big or small. You can trust your freight is in good hands with Direct Drive Logistics.
Contact Direct Drive Logistics today to get your Volume LTL Freight moving.
FTL Freight Management Pros Save You Time And Money
Connecting Shippers with Less-Than-Truckload Carriers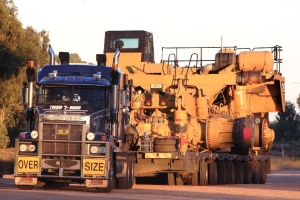 The NMFTA establishes industry standard LTL freight classes to make estimating shipping costs easier.
Shippers often have enough volume to warrant FTL rates, but various portions of the load need delivery to different destinations. In such cases, freight management specialists at Direct Drive Logistics can help you determine what your best option is, perhaps shipping freight directly to a break-bulk facility of an LTL carrier. Our freight shipping experts will help you find the most efficient and affordable path to your freights ultimate destination. In some cases each portion of the shipment could be delivered by an FTL carrier (a "line haul carrier"), parceling out the shipment in LTL lots to the final destinations.
You can save a lot of money doing things this way. In many cases your freight will actually travel fewer miles on the FTL carrier. Fuel surcharge costs will be lower. The FTL carrier travels the distance to the break-bulk facility for a single carrier's price, using only the fuel required for the trip. You'll avoid having several LTL carriers -- each at the carrier's price -- each using the same route and fuel.
This is a cost effective and efficient method to secure the most benefits from lower-cost FTL pricing and convenient LTL efficiency. Your true concerns are reliability, cost, and expediency. Let the freight management professionals from Direct Drive Logistics work out all the details for you.
Determining the LTL Freight Class Code
Calculating how to classify different kinds of LTL freight largely determines the shipping costs. Eighteen LTL freight classes are shown on a scale from 50 to 500. The highest codes (maxing out at 500) mean, in general, the lowest density and highest freight costs. The lowest codes represent the lowest costs for shipping tariffs.
Getting the LTL freight class correct is crucial to eliminating wasteful costs of either overpaying for shipping or racking up fines from trying to pay a cheaper rate than you qualify for.
The Difference Between LTL vs Volume LTL
Surprisingly, the difference between LTL and Volume LTL is not weight. It's the amount of space your shipment takes up on the truck. This will determine your cost. The freight management experts at Direct Drive Logistics can help you work out the details to keep your shipping costs to a minimum. The last thing you want is to receive a quote for one amount and then be told it will be more. With assistance from our freight management specialists at Direct Drive Logistics, it won't happen.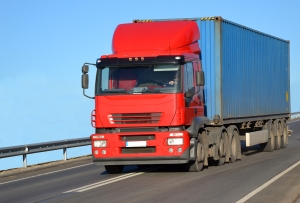 Direct Drive Logistics coordinates owner operators across the US to ship your cargo quickly and affordably.
Here are some details to consider:
If you have more than six pallets with dimensions of L48xW40xH96, your shipment will probably qualify for volume rates.
Regardless of pallet size, if your shipment is greater than more than six hundred cubic feet, it should go volume. You should be able to figure the cubic feet by taking the number of pallets multiplied by their length x width x height, all divided by 1728. Be sure to double check your calculation.
As with every freight shipment, our logistics consultants at Direct Drive Logistics will personally track your shipment through to final deliveries by LTL shippers.
Volume LTL Freight Quotes: Call or Contact Online
You can save a significant amount of money using LTL shippers. Fuel and transportation costs are divided between the various locations. Using less than truckload shipping can be an excellent cost-saving option. It works well for virtually any type of shipment. At Direct Drive Logistics, we have developed an excellent network of dependable, cost-effective LTL carriers. These are dependable people who provide fine service. Let Direct Drive Logistics do the work for you. You'll quickly get free, firm and reasonable LTL quotes. We can help you ship in the fastest, most cost effective manner. LTL rates are based on freight class, weight, pick up and destination points and other needed services.
Freight Management Professionals at Direct Drive Logistics can help you get the best possible LTL rates. What's more, our experts will make certain your shipment will be handled responsibly and efficiently. Nearly all of our LTL shipments go directly from the pickup point to the final destination. Direct Drive Logistics has a 99.9% claim-free record. Your cost will be lower and your peace of mind will be higher! All of this can be yours with just one phone call to Direct Drive Logistics at 1 (877) 633-5045 or contact us directly.
Broker LTL freight
BY CITY
Broker LTL freight
BY STATE
Request a free LTL freight quote from the brokers at Direct Drive Logistics.