Flatbed Freight Brokers - get a FREE freight quote in 10 minutes or less
Logistics services >> Freight broker >> Flatbed freight broker
Flatbed shipping for coast to coast deliveries with on-time arrival and reliable handling is what you will experience with Direct Drive Logistics truckload (FTL) brokers. We understand the strict timing requirements associated with OTR freight deliveries. Whether you are shipping to a jobsite or a warehouse, with our woman owned logistics company you can rest assured your freight will arrive on schedule.
free online freight quote
Connect freight to the top, most reliable flat bed owner operators across the United States. Direct Drive Logistics coordinates reliable truck drivers and motor carriers to deliver flatbed freight safely and efficiently.
Contact DDL Freight Brokers
1-877-633-5045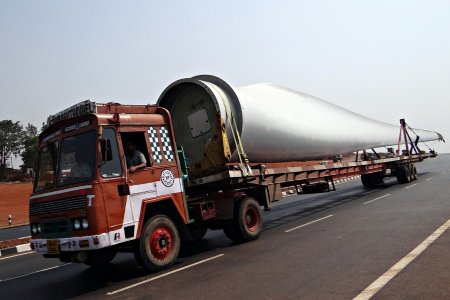 Direct Drive Logistics arrange full truckload (FTL), less than truckload (LTL) & heavy haul flatbed truck shipments to construction sites, warehouses, and facilities nationwide. Flatbed freight shipping solutions can be utilized for shipment of full or partial flatbed loads and can accommodate for on-time, accurate deliveries. Our logistics consulting company will handle all aspects of your flatbed hauling needs, taking the hassle out of freight transportation so you can concentrate on other demanding aspects of your business.
You can't trust flatbed load boards like our trucking brokers
Advantages of flatbed load boards
Many are free or offer a low monthly subscription
Offers a low barrier of entry into the trucking industry
Available online around the clock
Disadvantages of flatbed load boards:
Many load boards are NOT free or inexpensive
You aren't working with shippers/brokers/carriers you're familiar with
Profit margins are very slim due to high competition
You work for a lower rate
There are hundreds and hundreds…which one do you choose?
Skip high pressure bidding on loads from brokers and motor carriers you've never met. The best load board for shippers is really a dedicated freight broker. Stick with a freight broker you can trust to find reputable owner operators to ship your valuable reefer loads across the United States. You will get the BEST rates without having to scratch and claw for them.
Flatbed Logistics Consulting: Finding the Best Rates per Mile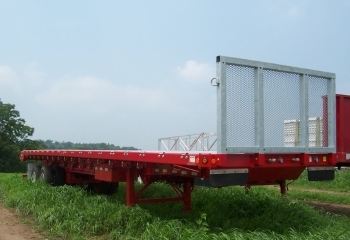 DDL utilizes flatbed trailers to safely ship large freight over the road.
Flatbed shipping has many advantages. The deck space is continuous so all sorts of materials and shipping containers can be shipped. If the load is too heavy or too large, special permits may be needed.
Freight on flatbed trucks can be loaded with cranes so manual work is minimal. Also, flatbed trucks are extremely flexible. They can be loaded from above, behind or the sides.
If a traditional flatbed is not the perfect option for your freight, we have access to close variations on flatbed trailers:
Single drop step deck
Double drop deck
Pickup bed
Chassis
Conestoga (curtain side)
Naturally, cost is an important consideration. At Direct Drive Logistics, we buy more flatbed services, buy them more often and provide you with more cost savings with high-volume purchasing. There is a lot to consider when negotiating a fair price. The age of the equipment is often a factor. A newer truck usually costs more. In some cases an older truck may be perfectly suitable, especially for lighter loads for shorter distances. DDL is extremely selective in the companies and drivers it chooses to work with, worrying about your freight and your rates at a level above and beyond your average logistics broker.
3PL Company Monitors Your Flatbed Shipments from Start to Finish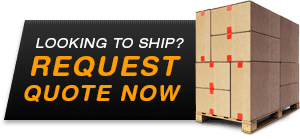 Free online load boards might seem an attractive option to bypass the middleman, but they can't offer you the security or profitability of a reliable truck load broker.
After we help you choose the right flatbed trucking service and the right vehicle, Direct Drive Logistics will take care of every single detail until your shipment reaches its destination.
We will carefully negotiate all additional side services which may be needed to complete the delivery. These can include dismantling, packing, loading, unloading and more. On the other hand, side services may be part of the standard invoice (base rate). If these items are not needed, we will negotiate for additional discounts.
An experienced, capable freight management firm like Direct Drive Logistics will provide solid cost savings at every stage of each shipment.
Partnering With the Right Flatbed Trucking Companies
When bankers want to make a loan, they do "due diligence" on the applicant, checking everything about the person. At Direct Drive Logistics, we do the same thing when we evaluate a flatbed trucking company for you. Our freight management specialists undertake a thorough due diligence on all flatbed carriers. We complete this precise and necessary work so you won't find it necessary. We will check all types of information about each prospective flatbed carrier, including their safety rating, minimum driver age & experience requirement, quality and type off flatbed equipment, years in business, and financial stability. Every one of these elements is carefully considered by our freight management experts to offer the services of only the best and strongest flatbed carriers.
Establish a Wide Network of Reputable Flatbed Owner Operators
Flatbeds are one of the most popular carriers for over the road shipping.
Over the years, we have established an excellent, wide-ranging network of responsible flatbed carriers who we know will deliver each shipment safely and on schedule.
The quality of each driver is extremely important. Many people are not aware there is a significant shortage of experienced and qualified drivers. This problem is nationwide. Many factors are causing this, including pay rates, lifestyle problems (time away from home, etc.), an aging population and the poor economic recovery. Driver turnover can significantly affect the quality of service provided by a flatbed carrier.
At Direct Drive Logistics, we look for carriers with an excellent record of employee retention. We only want to work with the safest, most professional, most experienced carriers. This assures much better safe driving skills, proper handling of shipments and on-schedule delivery. Our scrupulous vetting process explains our tremendous insurance claims rate. Direct Drive Logistics, as an independently insured logistics company, is your one point of contact for all logistics operations.
Flatbed Shipping Costs: What a Broker Can do for You
Get peace of mind. Working with Direct Drive Logistics is simple. One phone call is all you need. Our freight management experts handle the planning, negotiating and all other paperwork. Many clients also deeply appreciate the relaxed, friendly manner in which our freight management experts conduct business.
For flatbed shipping to deliver your shipment in a timely, safe and cost effective manner, contact the freight management experts at Direct Drive Logistics.
Broker flatbed freight
BY CITY
Broker flatbed freight
BY STATE