We broker freight shipments to and from Milwaukee on all sorts of freight carriers.
Connect freight to the top, most reliable owner operators across the United States for cargo moving to or from Milwaukee, Wisconsin. Direct Drive Logistics coordinates reliable truck drivers and motor carriers to deliver freight safely and efficiently.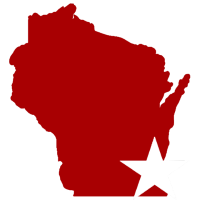 Serving Locations Throughout Wisconsin:

| | | | | |
| --- | --- | --- | --- | --- |
| Milwaukee | Madison | Racine | Kenosha | Janesville |
| Beloit | Oshkosh | Appleton | Green Bay | La Crosse |
| Eau Claire | Wausau | Stevens Point | Sheboygan | Manitowoc |
Milwaukee Logistics Company Makes Money…for YOU!
These Milwaukee area businesses wanted more profits and lower shipping costs. They came to Direct Drive Logistics for expert freight shipping solutions and received far more than they expected. Regardless of whether you ship only within the city or perhaps a little further to Madison, Sheboygan or Kenosha, good results always happen when you retain the freight experts at Direct Drive Logistics.
Perhaps you're shipping a 53-foot long box to Wauwatosa, a straight truck to West Allis, a 44-foot trailer to Manitowoc, or a Step deck with hot shot load going across town... no matter.
Our excellent brokers always provide highly dependable, expedited full truckload (FTL) and less than truckload (LTL) shipments throughout the Badger State, the Midwest, nationally and worldwide.
Milwaukee Logistics Consultants Offer Great Freight Service…with a Smile
As frosting on the cake, Milwaukee shippers also get the personal, caring attention of each Direct Drive Logistics consultant. We think a calm, positive attitude is extremely important, especially to effectively deal with shipping emergencies or rush orders. Emergencies may come and go, but good relationships endure. This personal approach has proven to be the most effective.
Ship expedited freight to and from Milwaukee utilizing sprinter vans, straight trucks and cargo vans for hot shot cargo shipments. DDL is your best provider of expedited freight services in the US and beyond. Read more

Intermodal containers are placed on freighters, trucks and trains without having to spend time and manpower loading and unloading between different modes of transportation. We offer many sizes of intermodal containers to optimize your shipping operations. Read more

Outgoing shipments from Milwaukee to nearby cities such as Chicago, Kansas City, Des Moines and Minneapolis are usually most effectively made using dry vans, flatbeds, conestoga or step deck trailers from Direct Drive Logistics. Read more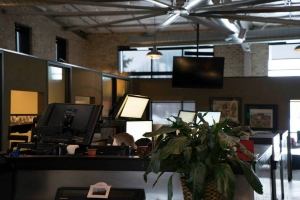 Milwaukee freight brokers keep constant track of your cargo shipments.
Milwaukee Logistics Consultants Have Already Proven Themselves
These Milwaukee case histories show how our expert logistics consultants always give customers a full truckload of solid, effective planning -- combined with our unique combination of expertise and friendliness. Check out these case histories. See the wide and varying range of outstanding logistics solutions we provide.
Call our logistics consultants today for a free estimate, or contact us via this website to discover your solution. And by the way, go Brewers!
Milwaukee 3PL Freight Brokers Ship Cargo Nationwide
Above making expedited shipments around the Milwaukee area, Direct Drive Logistics manages nationwide and even international shipments coming through Milwaukee. Whether you're making a domestic shipment from Chicago to Milwaukee, shipping from Milwaukee to Kansas City and other important locations in the midwest, or sending freight overseas from Milwaukee, Direct Drive Logistics is the logistics company you're looking for.
Our dedicated staff and constant monitoring of your shipments mean we know where your freight is at all times, making for clear communication and incident-free shipping.
Over the Road Shipping Solutions for Milwaukee Shippers and Carriers
Whether you're shipping brats, beer, or Brewers gear, finding a reliable over the road freight broker is key to stress free shipping. If you're a Milwaukee business owner, you're in luck. There's an experienced freight broker right in your back yard.
Direct Drive Logistics operates out of Milwaukee, WI, connecting businesses with affordable freight solutions across the country. Whether you're shipping beer from Milwaukee to Boston, or clothing from LA to Milwaukee, you can count on our team of over the road truck load brokers. We connect businesses with flatbeds, Conestoga trailers, dry vans and more.
A flatbed trailer provides customers with unmatched versatility. Ideal for oversized or stackable products, flatbeds serve a litany of uses. Direct Drive Logistics works with a number of flatbed shippers in the Midwest who regularly hand orders in and out of Milwaukee. Whether you're shipping pallet racking from Indianapolis, or sending intermodal containers to Miami, you can rely on flatbeds from Direct Drive Logistics.

Not enough cargo to justify a full trailer? Direct Drive Logistics arranges countless LTL shipments every day. Our expert freight brokers manage shipments in and out of Milwaukee and work with an armada of dry vans. Need a truckload of product shipped across the country in a hurry? No worries. Direct Drive Logistics manages FTL shipments for Milwaukee businesses all the time.

Direct Drive Logistics works with a number of owner operators equipped with Conestoga trailers, ensuring you can ship sensitive equipment. A dry van requires constant back and forth loading from a small forklift, while a flatbed exposes shipping materials to the elements. Conestoga trailers have the versatility of flatbeds, and the protection of dry vans. The removable tarp allows for easy side loading and unloading, while the flatbed provides secure mounting points.
Direct Drive Logistics truck load brokers utilize a host of freight shipping carriers for domestic and international shipments.
Primary Cargo/Auto Coverage for All Shipments
Most 3PL freight companies don't carry their own insurance policies for Primary cargo/auto/errors and omissions. Many don't even carry Contingent cargo.
We do. We handle insurance policies ourselves, meaning customers and shippers have one point of contact for all cargo claims. When you work with Direct Drive Logistics, you don't need to worry about negotiating communication between several different agencies.
Milwaukee freight brokers at Direct Drive offer effective and cost-efficient shipping services to companies around the world, saving them money and keeping their freight schedules on track.