Milwaukee to Phoenix Freight Broker
Driving From
Driving To
Driving Time
Driving Distance
27 hr
1775 mi
Contact Direct Drive Logistics 1-877-633-5045

Freight Broker for Shipping to and from Milwaukee and Phoenix
Material Handling Distributor Teams with Direct Drive to Shrink Freight Costs
Out of concern with large rivals, a Milwaukee based material handling distributor needed to get its products to customers out in Phoenix, Houston, and LA in a rapid manner at reasonable freight rates. At this point, the growing company did not yet have the volume it needed to ship freight in lower cost truckload (TL) moves. It was in a locked position, seemingly facing a dead end with nowhere to reasonably turn. They were at a loss – until they contacted Direct Drive Logistics.
The Solution
With many other customers in the material handling and distribution markets shipping to the same end users, Direct Drive used its load consolidation service to combine these shipments with other customers and shift a large portion of the company's LTL shipments to TL, significantly reducing their freight expense.
Improved freight costs and delivery service helped the company increase its market share. Direct Drive was able to get the company out of its rut by combining its shipments with other companies, giving the material handling distributor the freedom it needed to expand its customer base and survive in the growing market against larger rivals.
Phoenix, AZ's Most Reliable Freight Shipping Service is Always Direct Drive Logistics
With close to 2,000 miles between Phoenix and Milwaukee, your shipments are at a great risk during their journey. Working with Direct Drive, however, can help you leave any concerns behind. Renowned for our services and reputable network of motor carriers, Direct Drive is not interested in being just your "provider".
We always go the extra mile by establishing a partnership between us and our clients. We dedicate and commit ourselves to YOUR success. We share the sense of responsibility for your shipping products because it allows us to maintain this partnership mentality and our quality freight shipping services.
Shipping Solutions in Phoenix, AZ and Milwaukee, WI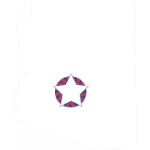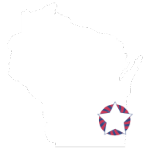 Between ground freight, intermodal, and international freight shipping options, Direct Drive always provides 24/7 consultant services to help you track your shipment no matter the time of the day. To help reduce concerns regarding your shipments, we always guarantee an immediate update if any changes occur while your shipping products between Milwaukee and Phoenix. Our reputable customer service is thanks to our caring consultants, full truckload (FTL) and less than truckload (LTL) carriers who are primarily focused on creating a worry-free shipping service experience for our customers. Every branch of Direct Drive uses engaging and considerate communication to help you establish confidence with our business, knowing your shipments will be delivered on time, within budget, and unharmed.
Direct Drive Logistics: Connecting Phoenix and Milwaukee with Freight Shipping Options
Having the right vehicle for shipping your container to or from Missouri and Arizona is important for getting the job done efficiently. There are a handful of freight trailer options Direct Drive Logistics offers to help make your next shipment a success. If you need large, medium-sized, or small freight options, Direct Drive has you covered with our vast selection of freight solutions: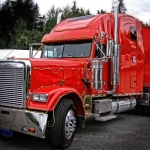 Need dry van loads? Contact DDL now.
Shipping containers along 2,000 miles of highway can bring up a lot of possible obstacles. Direct Drive is a safe and smart solution for your freight shipping needs because we provide competent and professional logistics services. Maintain efficient production and your customer base with the superior logistics services Direct Drive offers, 24/7. Call us at 1-877-633-5045 for more information or with any questions you may have. Our customers are from every part of the country, meaning if you're from Phoenix, AZ, we are still your best option. Give us the opportunity to prove it to you, and you'll never look back.
Contact FTL freight brokers at Direct Drive Logistics for the best fright shipping solutions by road, rail, and water today!