Cargo Van Freight Broker
Get a FREE quote for LTL & expedited shipments
Logistics services >> Freight broker >> Expedited freight broker >> Cargo van freight broker
We are NOT currently seeking new carriers and do NOT broker loads for personal vans or trucks.
If you're a shipper looking for a broker to coordinate a shipment and get you the BEST rates, you've come to the right place. Please fill out a free quote form and you'll hear fromus within 10 minutes.
Direct Drive Logistics is YOUR cargo van freight broker providing quick cargo van solutions. Cargo van expedited shipping is a cost-effective method of moving smaller, just-in-time LTL shipments across the nation. LTL freight brokers at Direct Drive Logistics coordinate shipping carriers to get your freight to its destination on-time and in your budget.
free online freight quote
Connect your freight to the top cargo van owner operators across the United States. Direct Drive Logistics coordinates the most reliable truck drivers and motor carriers to deliver cargo van freight safely and efficiently.
Contact DDL Freight Brokers
1-877-633-5045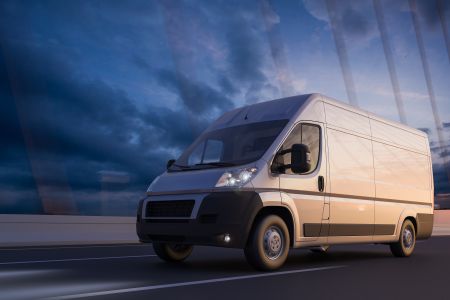 Direct Drive freight brokers provide unmatched service
You can't rely on online load boards the way you can a dedicated freight broker from DDL. We service shipment sizes with the most reliable brokerings so your freight/loads get where they need to go on your schedule. Partner wtih hot shot freigth brokers you can trust to secure consistent, profitable shipments.
Disadvantages of cargo van load boards:

Advantages of partnering with DDL expedited cargo van brokers:

Many load boards are NOT free—most require a monthly subscription
Your shipment works with a team of strangers playing hot potato with your account
High competition means very low profit margins
You work at a lower rate
There are hundreds…which do you choose?

No monthly subscription required—though after one shipment, you'll want to keep us in your back pocket
Your freight is partnered with a single broker working directly for you
We find the best shipping solutions so you make a profit
There's only one Direct Drive Logistics that does it all
Looking for the best load boards for shippers? Give us a call. Direct Drive Logistics cargo van freight brokers have an ever growing network of reputable owner operators nationwide.
How fast do you need your shipment delivered?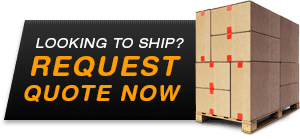 From confirming pick-up schedules to ensuring on-time arrival, our dedicated logistics staff is behind your expedited freigth every step of the way. We specialize in reliable, fast cargo van shipping solutions to meet your strict freight service requirements.
Cargo vans are a reliable, cost-effective way of getting smaller orders movign as fast as possible to their destination. We broker cargo van carriers to ensure smaller shipments can travel through traffic-clogged downtown streets. At the end of the day, we'll broker the best transportation vehicle to meet your load size and destination environment.
Cargo van dimensions for your shipment
You can't afford to risk your freight with any logistics consultants and carriers. Trust your time-and-budget-sensitive shipments with Direct Drive freight brokers. Choosing DDL gets you fast repsonse, fast results, and fast deliveries essential to expedited shipments. We employ several truck types to meet your needs, but for smaller loads we recommend these 2015-model cargo van carriers
Chevrolet Express

Interior height: 51.80"
Weight Capacity: 4,145 lbs.

Mercedes-Benz Sprinter

Interior height: 78.2"
Weight Capacity: 5,508 lbs.

Freightliner Sprinter

Interior height: 63.2"
Weight Capacity: 3,213 lbs.

Ford Transit

Interior height: 81.5"
Weight Capacity: 5,550 lbs.
Best transportation options for expedited delivery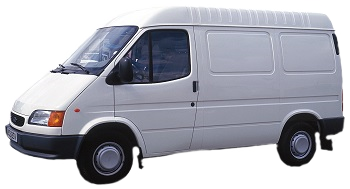 Direct Drive Logistics specializes in coordinating expedited cargo van freight shipments.
The Ford Transit Fleet
Increasingly popular in the US market, the Ford Transit is a top choice for small cargo van delivery services. FT models come in long wheelbase versions (130 inche), regular wheelbase (148 inch), and a long-extended wheelbase (148 inch with a longer body and higher roof).
The best cargo van for large loads is the long wheelbase model
The best cargo van for fragile loads is the regular wheelbase model (better steering capabilities)
The best cargo van engine to save you gas money is the Ecoboost V6
The best cargo van engine for large loads is the 3.2-liter turbodiesel 5-cylander
Ram ProMaster
With a payload capacity of 4,417 lbs. the ProMaster is an excellent choice for expedited freight shipping. It has a standard 20-hp, 3.6-liter V6 engine and an interior heaight of 76 inches. This cargo van option is great for heavy loads or large-quanitity smaller cargo.
Freightliner, Dodge, and Mercedes-Benz Sprinter Van
The Sprinter Van is a great alternativeto using a traditional cargo van. The Sprinter has a max height of 76.4 inches, allowing for 90 cubic feet of cargo space; has a payload capacity of 3,000 lbs. and a 5,000 lbs towing capacity for heavier cargo and/or smaller shipments.
Cargo vans with lift gates for efficient shipments
We employ cargo vans or Sprinter vans with hydraulic lift gates for easier loading. Forget forklifts or manual labor: with steel or aluminum lift gates, unloaders can use dollys, pallet jacks or carts to move heavy cargo easily.
Direct Drive Logisitcs will take every measure necessary to optimize your freight budget to ensure your shipment is efficient and profitable.
Last minute shipping? Not a problem
When you have a need for same day delivery, try using our expedited service. Before you tell that customer who wants something delivered NOW that it's just not possible, get in touch with Direct Drive Logistics. We live to make the impossible possible.
Whether you're shipping across town, across the country or to another country altogether, Direct Drive Logistics is happy to offer expedited logistics freight consulting services for all your shipping needs.
Broker cargo van freight
BY CITY
Broker cargo van freight
BY STATE
Learn More About a Partnership with a 3PL Company
Contact our expert logistics freight consultants to find an expedited freight shipping solution to move your business forward.