Your south-of-the-border freight brokerage professionals.
Imagine you're transporting a less than truckload (LTL) shipment of freight from Albuquerque to Mexico. It's down to the wire for making the shipment deadline. The cargo HAS to arrive in Ciudad Juarez before midnight. Arriving on time hangs in the balance. If something goes wrong at customs it will be too late. Your shipment will be rejected and you will lose a lot of money. As the driver approaches the Mexican border so does the moment of truth.
Your business and reputation are only as good as the transport and logistics teams you hire. Without their ability to get your cargo to its destination quickly without incident, your business would be at a loss. Ensure your success by hiring the right logistics brokerage firm. Hire Direct Drive Logistics.
Mexico Freight Broker for International Transportation


Logistics Services for Freight Transportation to Mexico
Direct Drive Logistics promises to deliver the most inexpensive, efficient and safe shipping solution for your international transportation. Shipping full truckload (FTL) or less than truckload (LTL) internationally can be stressful. Direct Drive Logistics can handle every service necessary for the job, including insurance coverage, connecting owner-operators with motor carriers, and vigilantly monitoring shipments. 3PL professionals at Direct Drive Logistics work with you to create a personalized, individual freight plan in accordance with your needs, minimizing your shipping costs.
LTL Shipping Broker for Mexico-to-US Cargo
When sending a less than truckload (LTL) shipment across the border it needs to be done absolutely perfectly. If a shipper fails to fill out a form properly or doesn't have his credentials up to date, that's it; your shipment is stuck at the border being inspected and you've lost a customer. Direct Drive Logistics is your go to trucking broker for over the road shipments in and out of Mexico. Whether you need a dry van to ship pallets of product to Albuquerque, or a step-down flatbed to ship construction equipment to Juarez, you can count on Direct Drive Logistics to manage your international LTL shipment.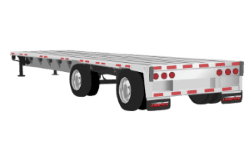 Finding a reliable flatbed from Mexico to Chicago doesn't need to be a challenge. Direct Drive Logistics has a number of trusted owner-operators running flatbed shipments in and out of Mexico every day. We can connect you with step-down or standard deck trailers, ensuring you find the right trailer for your shipment.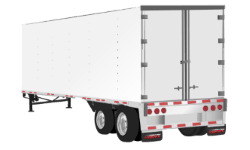 Whether you have an LTL shipment or enough cargo for several dry vans, you can trust Direct Drive Logistics to pair you with experienced owner-operators. New York-bound freight will breeze through Mexican customs. Direct Drive Logistics has a number of drivers capable of safely and quickly bringing LTL shipments or FTL orders across the border.
Conestoga trailers offer the versatility of flatbeds and the protection of dry vans. Shippers can strap products to the bed of a Conestoga trailer, offering superior security during shipping. Removable curtain sides make it unnecessary to move items in and out of a dry van with a forklift, ensuring the finish or moving parts on your product stay intact.
Direct Drive Logistics truckload brokers utilize a host of freight shipping carriers for domestic and international shipments.
MEX Postal codes by district or state:
00-16: Distrito Federal
20: Aguascalientes
21-22: Baja California
23: Baja California Sur
24: Campeche
25-27: Coahuila
28: Colima
29-30: Chiapas
31-33: Chihuahua
34-35: Durango
36-38: Guanajuato
39-41: Guerrero
42-43: Hidalgo
44-49: Jalisco
50-57: Mexico
58-61: Michoacan
62: Morelos
63: Nayarit
64-67: Nuevo Leon
68-71: Oaxaca
72-75: Puebla
76: Queretaro
77: Quintana Roo
78-79: San Luis Potosi
80-82: Sinaloa
83-85: Sonora
86: Tabasco
87-89: Tamaulipas
90: Tlaxcala
91-96: Veracruz
97: Yucatan
98-99: Zacatecas
Mexico-to-US and back again.
Our team of logistics professionals will come up with the winning strategy to meet your demanding transport schedule. Even if there are complications, we can help you work through them to get your freight where it needs to be on time.
Here are specific forms that customs look for with freight transported from USA to Mexico:
Commercial Invoice
Mexico bill of Lading Instructions in both English and Spanish
Mexico bill of Lading
Shipper's Export Declaration (filed on the Automated Export System, AES)
NAFTA Certificate of origin (advised)
USA-to-Mexico: What about my cargo?
So back to your freight southbound at the Mexican border. If Direct Drive Logistics is at the helm, you can be assured your goods would pass customs. All the necessary paperwork would be there and the freight would arrive in Ciudad Juarez without incident. Take a look at our success stories and see our track record for yourself. You can take a chance on another logistics company. But if they make a mistake with your logistics, then it's your reputation taking the hit and your financial loss. Don't take chances with your reputation and freight. Go with the safe bet: Direct Drive Logistics.
Get your cargo south of the border on time without incident with THE brokerage specialists at Direct Drive Logistics today.