Mexico to New York Freight Broker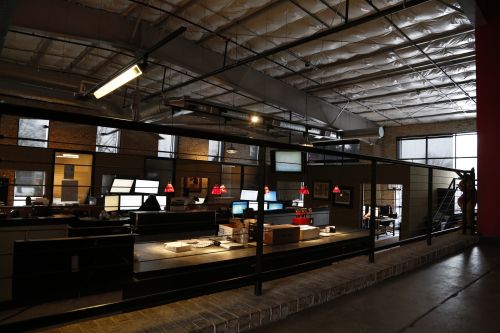 Comprehensive Logistics for Safe, Punctual Transport to New York City
Direct Drive Logistics is your full-service logistics consultant for shipping to New York City. We plan, organize and monitor freight shipping not only from Mexico to New York, but also worldwide. We'll help you expertly execute border-crossing shipments that are Big-Apple-bound.
If that describes your shipping needs, DDL is the only logistics coordinator you need for comprehensive, trouble-free and timely shipments to New York.
Contact Direct Drive Logistics 1-877-633-5045
Driving From
Driving To
Driving Time
Driving Distance
41 hr
2556 mi
Breeze Through Mexican Customs with Your New York-bound Freight
Direct Drive Logistics coordinates shipments from Mexico to the U.S. constantly. We even have a shipping center in Laredo, Texas so our staff can easily join your shipment in customs to ensure smooth pass-thru.
We work with many New York-based business who need flawless shipping from Mexico, and have the strategic planning, knowledge and experience to work with 100 more! Our full-service logistics consultants will manage the complexities of international border-crossing with:
Commercial invoicing
Mexico Bill of Lading instructions in both English and Spanish
Mexico Bill of Lading
Shipper's Export Declaration (filed on the Automated Export System, AES)
NAFTA Certificate of Origin (advised)

Mexico-to-New York Shipping Routes: Big City Logistics, Small Town Service
Our adept logistics staff coordinates shipments to Los Angeles, Chicago, New York, and Dallas and other metropolises across the country. It's no easy task. Contingencies like traffic, road construction, accidents and inclement weather are the norm on these routes. How do we flourish amidst the stressful demands of big-city shipping? We keep calm; we communicate and we trust in the process we've been perfecting since 1994.
For your Mexico to New York shipping needs, our calm, friendly and masterfully strategic logistics coordinators ensure timely, cost-effective transport.


Shipping Solutions in Mexico and New York

Cost-effective New York Logistics for Diverse Shipping Needs
DDL coordinates New York-bound routes for FTL and volume LTL freight. Whether you need a 53 footer to the outskirts of the city, a straight truck to Newark or a 44-foot trailer with a hot shot load to the heart of Manhattan, we match our shipping solution's to your company's unique requirements.
Contact Direct Drive Logistics and get connected with freight carriers for your cargo loads.