Mexico to Los Angeles Freight Broker
FREE FREIGHT QUOTE
Connect freight to the top, most reliable owner operators across the United States. Direct Drive Logistics coordinates reliable truck drivers and motor carriers to deliver freight safely and efficiently.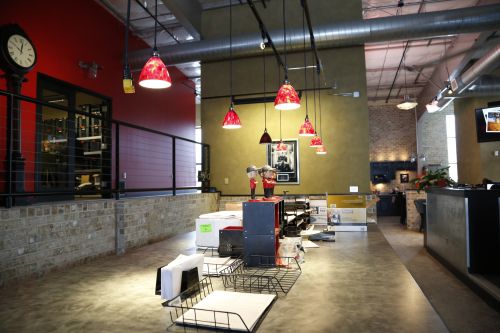 Logistics Coordination for Seamless Transport through Complicated L.A. Routes
DDL's co-founder grew up in California, so we know the complexity the Mexico to Los Angeles route exudes. Your freight encounters the complexities of cross-border shipping from Mexico to the United States. Then, once through customs and the freeways of Texas, New Mexico and Arizona, your time-sensitive delivery must breeze through bottle-necked L.A.- home to the 405, and some the most congested roadways in the United States.
What might intimidate a sub-par logistics broker empowers us! Our brokers thrive on tackling challenges like Mexico to Los Angeles routes and will do it with a calm demeanor and 20+ years of logistics coordination expertise.
Laredo Customs Consultants for Shipments from Mexico to Los Angeles
Your company chose Mexican manufacturing for its affordability, but now you must endure the customs headache of shipping your freight across the border to eventually get back to L.A. With Direct Drive Logistics, though, customs complexities are not your problem. They're our priority regardless of freight size or content. For seamless transport across the Mexican border to get freight to Los Angeles, rely on our logistics consultants for:
Commercial invoicing
Mexico Bill of Lading instructions in both English and Spanish
Mexico Bill of Lading
Shipper's Export Declaration (filed on the Automated Export System, AES)
NAFTA Certificate of Origin (advised)
Mexico-to-Los-Angeles Consultants Trim your Shipping Costs
Reputable L.A.-based businesses need cost-effective shipping options. Direct Drive Logistics collaborates with dozens of Los Angeles company executives who want to expedite shipping and minimize supply chain costs from Mexico. We're experts at shipping freight from Mexico to L.A. for a fraction of the cost of other logistics companies whether you want a 53-foot long box, a straight truck, a 44-foot trailer, or an efficient Sprinter to the heart of downtown Los Angeles, we manage any FTL or LTL cargo moving from South of the Border to the City of Angels.
Proven Success Shipping to Los Angeles throughout the Country
You can trust DDl. You can trust our founder, and you can trust our shippers and coordinators. When it comes to shipping from Mexico to Los Angeles, you can trust our track record of logistics excellence in the area.