Laredo to New York City Freight Broker
FREE FREIGHT QUOTE
Connect freight to the top, most reliable owner operators across the United States. Direct Drive Logistics coordinates reliable truck drivers and motor carriers to deliver freight safely and efficiently.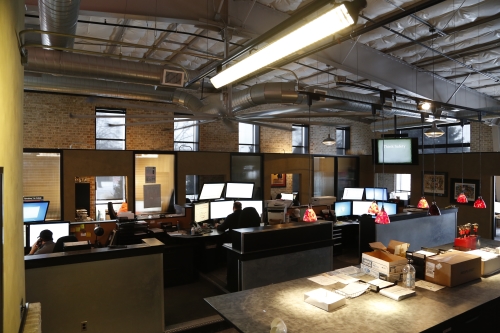 The Best New York City Third Party Logistics Company
Our New York Customers Rely on our Dependable Transportation Every Season of the Year
From Laredo, Texas to New York City, New York, Direct Drive Logistics transports goods on time, every shipment. We've become the #1 Laredo freight broker thanks to the hard work of our professional freight forwarders who work day and night to provide our partners with a number of benefits, such as:
Cross Docking Services for Accommodating Scheduling Needs
Coordination of Back-Up Support to Customer's Fleets
24/7 Consultant Care
Overflow Storage
There aren't many drivers who would voluntarily take on the streets of New York City, NY – it's why brokerage specialists at third party logistics like Direct Drive have become increasingly popular. Our drivers have years of experience transporting flatbed trailers, dry van trailers, Conestoga trailers and refrigerated freight carries across the US during all seasons of the year. It doesn't matter if we're shipping goods through rural America or highly populated cities like New York – we're dependable on every shipment!
Laredo Freight Broker Ships Over the Road from Texas to New York
Direct Drive Logistics is the Most Reliable Third Party Logistics Company in the US
From shipping lumber, steel, tubes, pharmaceuticals and pipes from Laredo to New York City, over the road trucking at Direct Drive Logistics has become the #1 choice for cross country shipments in the US. It takes more than 24 hours to forward goods from Texas through Louisiana, Mississippi, Alabama, Tennessee, Virginia, and Pennsylvania to New York, but we're always on time so you stay on budget.
Not interested in northern freight brokerage solutions? Direct Drive Logistics is also a customs broker in Mexico!
Request a freight quote for customs brokerage between Mexico and New York.