Milwaukee to Los Angeles Freight Broker
Driving From
Driving To
Driving Time
Driving Distance
30 hr
2057 mi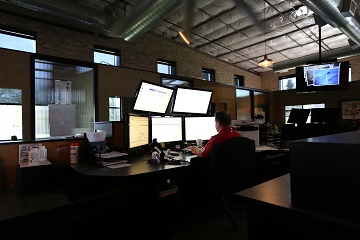 Contact Direct Drive Logistics 1-877-633-5045

Freight Broker for Shipping to and from Milwaukee and Los Angeles
Direct Drive Logistics is a nationwide freight broker who has had a hand in helping a major transformer manufacturer hit aggressive deadlines for regulator assembly and shipping. This major transformer manufacturer needed regulators built on a rush basis out of their Milwaukee, WI location as soon as possible. Direct Drive Logistics coordinated the shipment of incoming material from Los Angeles, CA, Chicago, IL, Tulsa, OK, and Phoenix, AZ so materials arrived in time for Direct Drive Logistics to assemble and meet customer delivery dates.
Direct Drive Logistics brokerage staff designed the most efficient shipping process to keep costs down while meeting all deadlines.
Direct Drive Logistics shipped the regulators to distributors and end users across the country for this timed campaign. Using Direct Drive Logistics web visibility tools, the client was able to track shipments and view proof of delivery for distinct shipments during the entire process.
It's with partnerships like these when Direct Drive Logistics' high quality services can really be noticed. We're the best because our clients achieve their goals. Operating within deadlines to service our clients before our own needs is a major component of what makes our freight shipping company a success.
Money Saving Intermodal 3PL Transportation between Milwaukee and LA
Inexpensive road transportation solutions are available with Direct Drive's intermodal transportation services. Although an extra day or two may be needed for intermodal transportation compared to traditional over the road options, you will have access to the lowest prices while still being provided with tracking, exceptional customer service, and complete documentation of all projects no matter the size.
If you're travelling in our out of metropolitan areas by at least 500 miles, like you will between Los Angeles and the Brew City, intermodal freight shipping allows you to ship 53 ft., 45 ft., and 20 ft. shipping carriers.


Shipping Solutions in Los Angeles, CA and Milwaukee, WI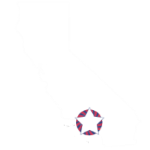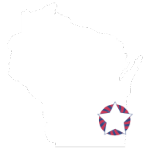 Trusted Logistics Service for Los Angeles, California Provided by Direct Drive
Investing in the assistance of a freight shipping company means handing your trust over to complete strangers – it isn't an easy decision to make. Direct Drive can only be successful if YOU are. We are your best option and we'll prove it.
Over two thousand miles separate Milwaukee and Los Angeles. Without a trusted logistics service partner working by your side, such long distances can put unwanted stress on you and your company. Known for our partnership mentality, Direct Drive Logistics never only identifies as your provider. Our services are all encompassing and client focused and dedicated to your shipment's success. With our caring staff, we establish a mutual sense of responsibility for your shipments.
With 24/7 customer services, our consultants are always available to give you information on your shipment's tracking, day or night. This gives us the ability to immediately notify you if your shipment between LA and Milwaukee experiences any changes, guaranteeing you'll always be kept "in-the-know" during your shipments. A trusted reputation has evolved from these services thanks to our consultants, full truckload (FTL) and less than truckload (LTL) carriers. You too can experience worry free shipping services since everyone in our company shares the same high standards and effective communication skills your shipments need to be successfully tracked.
To and From LA or Milwaukee: Direct Drive Logistics' Leading Freight Shipping Options
To achieve any goal in a shipment, whether you're moving containers between LA and Milwaukee or not, you need the appropriate vehicles to complete the job. Your shipping needs are always covered with Direct Drive, as we offer large, medium-sized, and small freight solutions for your selection, including: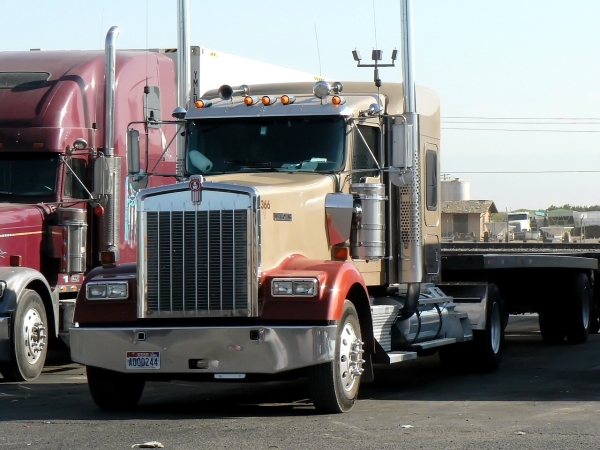 Flatbed freight load shipping from Milwaukee to Los Angeles, Calilfornia.
Direct Drive is the best logistics company in America because of two words: competency and professionalism. We have always included both in our services, providing true care and consideration for our clients' worries and success since the inception of our company – helping lead us to our current prosperity in the freight shipping industry. If you want convenient consultant service during your shipments, contact us today by calling 1-877-633-5045 for more information.
Contact nationwide freight brokers at Direct Drive Logistics for a free quote for LTL and FTL shipping services NOW.