Milwaukee to Minneapolis Saint Paul Freight Broker
FREE FREIGHT QUOTE
Connect freight to the top, most reliable owner operators across the United States. Direct Drive Logistics coordinates reliable truck drivers and motor carriers to deliver freight safely and efficiently.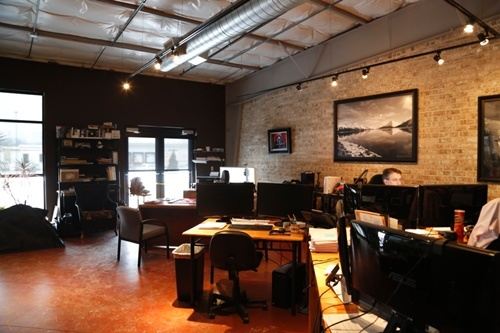 Minneapolis' Leading Material Handling Equipment Specialist Had a Problem.
It did not want its professional sales staff coordinating equipment shipments to and from Milwaukee, WI, Chicago, IL and Indianapolis, IN. But it was critical that demonstration equipment be available for every sales call, as well as seminars and trade shows.
These sales people traveled the region demonstrating their materials capabilities, so the shipping challenge was not minor. The company asked Direct Drive to take complete responsibility for storing and transporting the equipment. Direct Drive staff sat down with the customer and developed a highly customized shipping and storage solution that requires Direct Drives knowledge of equipment and model numbers. In fact, Direct Drive now knows the dimension, pieces and weights for all the major machines used.
Freight Broker for Shipping to and from Milwaukee and Minneapolis-St. Paul
As a result, we were able to quickly price shipments and choose the exact transportation mode and service level required. Direct Drives staff are so familiar with the requirements of the customer, the company can simply provide Direct Drive with an itinerary for their next sales trip and, from there, can coordinate all requirements.
The Result? The customer's sales team is completely focused on preparing for and closing deals for its premium equipment.
Direct Drive Logistics: A 3PL Freight Shipment Company Focused on YOU
Let's say it together: Direct Drive is the best. And they can prove it to you.
Doesn't it feel good knowing you're in good hands? The best freight shipping company, hands down, to do business with between Minneapolis and Milwaukee is Direct Drive Logistics. Our services are framed by caring consultants who make us more than just a logistics service provider. Dedication and commitment to YOUR production and shipping success helps put us above all other shipping companies. We have never viewed ourselves as our clients' provider, but as their partner instead. We establish a shared sense of responsibility for your shipments, allowing us to be mutually successful once we begin our work together.
Shipping Solutions in the Twin Cities and Milwaukee, WI
Flatbed trailers ship pipes and tubes from Milwaukee to Minneapolis.
With a consultant team on hand, 24/7, your shipping solutions are always found quickly. If your shipment experiences any changes during its route, you are notified instantly, night and day, so you can be kept in the loop about the status of your shipments. Our worry free shipping is generated by our trusted staff made up of consultants, full truckload (FTL), and less than truckload (LTL) carriers. Our services and staff give you the trusted transportation you deserve to relax during shipments between Minnesota and Wisconsin.
Freight Shipping Options for Minneapolis, MN through Direct Drive Logistics
A number of freight trailer options are offered through Direct Drive for your shipping needs. Perfect for shipments between Milwaukee and Minneapolis, our large, medium sized, and small freight shipment solutions are available, including:
When it comes to finding the right logistics company for you, Direct Drive is a perfect match. With competent workers, we specialize in coordinating all types shipments throughout America. Whether you're sending a container out from Wisconsin or Minnesota, we can help keep your production running smoothly without any decrease in your customer base's satisfaction. If you're not completely convinced yet of Direct Drive being the best logistic service available for you, contact us at 1-877-633-5045 to speak with a live consultant. Make an investment in your company, give us the chance to prove we're the best today.