Ocean / Sea Freight Broker - get a FREE online freight quote
Logistics services >> Freight broker >> Intermodal freight broker >> Ocean freight broker
free online freight quote
Direct Drive Logistics is your partner for international ocean / sea freight shipping services. Get in touch and we'll discuss your overseas shipping needs.
Contact DDL Freight Brokers
1-877-633-5045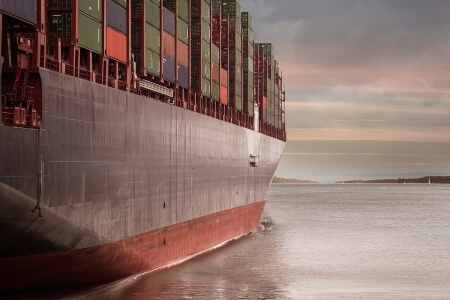 Domestic & international ocean freight brokers
Guarantee safe cargo and on-time delivery brokered at the best rates with ocean freight services from Direct Drive Logistics. Our ocean freight brokers carefully plan every detail of your shipment from container to port to door.
We use our wide network of reliable, insured owner operators to broker unbeatable deals on domestic and international ocean shipping. No matter the final destination of your shipment, our ocean freight brokers get your cargo delivered safely and efficiently.
DDL brokers sea / ocean freight but may also act as an ocean freight forwarder if you need cargo consolidating services as well.
Ocean shipping containers for FTL and LTL freight
Direct Drive Logistics brokers deals for cargo of all sizes. Whether your ocean freight is a full truck load (FTL) or less than truck load (LTL), we select the container best suited to your needs. Our most popular ocean shipping containers, include:
Our ocean freight brokers have experience dealing with all types of cargo. We evaluate the specific needs of each shipment and determine the safest and fastest shipping solution.
Domestic intermodal ocean freight
All of our ocean shipping containers are designed for intermodal transportation, allowing easy transfer between trucks, ships and trains. Our freight brokers work with you to determine the most efficient shipping methods for your domestic freight, including intermodal combinations of ocean shipping, air shipping, rail shipping and over-the-road shipping.