Your domestic & international freight forwarder
Logistics services >> Freight forwarding
online freight quote
Direct Drive Logistics is your partner for domestic & global freight forwarding services; international freight, ocean freight, air freight & road freight - contact us for a FREE online freight quote.
Contact DDL Freight Forwarders
1-877-633-5045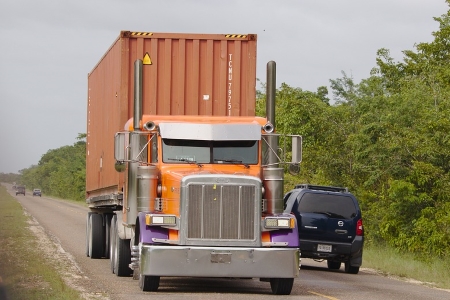 Direct Drive Logistics takes on the challenge of coordinating truck, air and sea shipping to ensure that your freight smoothly reaches its final destination—while we deal with all the paperwork and hassle of customs, logistics and shipping regulations.
Domestic & global freight forwarding services for shippers worldwide.
Our dedicated freight forwarders will evaluate your shipping needs and make sure your cargo gets to its destination, whether you're shipping from Milwaukee to Madison, or Los Angeles to St. Petersburg, Russia. We leave no detail overlooked from shipping method, customs concerns or specialized shipping options, like temperature controlled shipping, for your freight.
Freight forwarding services for all types of cargo & freight shipments.
We co-ordinate full truck load (FTL) and less than truck load (LTL) shipping worldwide at affordable rates. Every member of our domestic and international owner operator network is fully insured for over the road, ocean freight, air freight, rail freight and intermodal freight.
No matter your need we've got connections to a trustworthy network of motor carriers and owner operators to deliver shipments – whether you need expeditors or companies to facilitate domestic truckload shipments.
Direct Drive Logistics is 100% independently insured to minimize your liability.
Many of the best & largest logistics companies in the US carry only Contingent policies that follow the form of the motor carrier's policy, which leaves you vulnerable and more liable to losses completely out of your control.
We carry our own policies for Primary cargo/auto/errors and omissions. This gives you one point of contact for all cargo claims.
Beyond that – we don't do business with motor carriers without doing an extensive check of their history of reliability.
You may read more details about our insurance coverage or contact us with any questions.
Freight forwarding vs. freight brokerage – we find the right solution for your shipment.
As a dedicated freight broker & freight forwarder, Direct Drive Logistics is uniquely positioned to maximize your ROI by providing the RIGHT solution for your individual shipment.
If we feel brokering the shipment will get the job done right and save you cash we'll make it happen.
A global freight forwarding company – with a local, personal touch.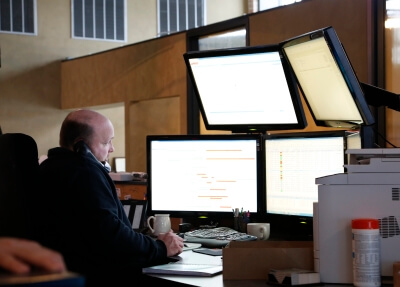 The biggest freight forwarding companies in the country will toss you around to every branch of their network and you'll never talk to the same person twice.
Our forwarding process ensures you're consistently communicating with ONE person who is familiar with the details of your shipment(s). The largest freight forwarders can't compete with our one-on-one customer service.
Direct Drive Logistics' role as your approved freight forwarder is providing warehousing, transportation and every logistics service necessary to keep your shipment on-time at the lowest costs. At Direct Drive Logistics, the definition of freight forwarding includes every superlative most companies regard as "value adds" - and outsource into a web of bureaucracy.
Real-time tracking. Personal service. Full service capabilities. Direct Drive Logistics is YOUR freight forwarder.
Find a freight forwarder by
BY CITY
Find a freight forwarder
BY STATE

or

COUNTRY
Contact one of the top freight forwarding companies in the USA – get a free online freight quote. We'll respond in 10 minutes or less.