Vermont Freight Brokers find you reliable drivers at excellent rates
Logistics services >> Freight broker >> Vermont freight broker
free online freight quote
Need a reliable driver to haul your freight in or to Vermont? You need Direct Drive Logistics. We specialize in connecting businesses to proven, reliable owner-operators throughout Vermont and the entire US. With everything from cargo vans to flatbed trailers, we move every type of freight. Request a free, no-obligation quote today.
Contact DDL Freight Brokers
1-844-629-1732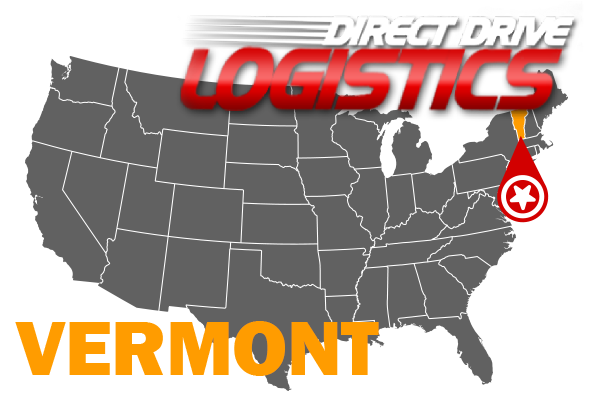 Direct Drive Logistics Gives You More Options
From cargo vans and Sprinter to flatbeds and trailers, Direct Drive Logistics has drivers running every kind of rig that's ever been made. Long haul or short haul, FTL or LTL, we'll get you a proven, vetted driver with rig that meets all safety standards. We'll also get you a very reasonable rate. Throughout your shipment, you'll get regular updates so you'll always know where your freight is and when it's due.
Shipping options to/within Vermont:
Online Load Boards: Not Worth the Risk
Finding a driver on an online load board seems like a good way to save some money, but hiring someone online is always an iffy proposition. Besides the very real possibility of getting scammed, there's the hassle of negotiating a rate and getting insurance. Then you have the sleepless nights worrying if your shipment will end up in a ditch somewhere. With Direct Drive Logistics you get proven, reliable, insured drivers and the peace-of-mind that comes with our 99.9% claim-free freight delivery record.
Direct Drive Logistics Is an Independently Insured Freight Broker
Unlike many freight brokers, Direct Drive Logistics carries insurance policies for primary cargo/auto/errors and omissions. Spare yourself the hassle and expense of having to get insurance for your freight. Direct Drive Logistics has you covered.
Professional Freight Brokerage for Shipments throughout Vermont
Direct Drive Logistics brokers shipment of freight to and from:
South Burlington
Rutland
Essex Junction
Barre
Montpelier
Winooski
St. Albans
Newport
Bellows Falls
…and anywhere else in the Green Mountain State
Just call Direct Drive Logistics, we'll take it from there.
Contact Direct Drive Logistics for a free freight quote.
Call 1.877.633.5045 to reach a
Vermont Broker/Logistics Representative or