Fargo Freight Broker
Logistics services >> Freight broker >> North Dakota freight broker >> Fargo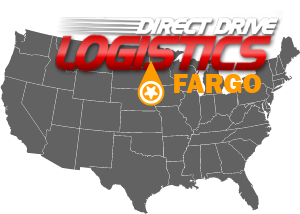 Fargo Shipping Brokers consult on LTL and FTL freight
Fargo shipping managers deserve to get the best freight handling services. The best is what we deliver at Direct Drive Logistics. Our expert freight brokers have the know-how to generate excellent cost effectiveness while delivering safe, timely and professional delivery. Companies throughout North Dakota are confident our consultants will handle things well. We have broad experience serving many North Dakota cities, including Bismarck, Grand Forks, Minot, Jamestown and Valley City. Companies throughout North Dakota know our shipping experts provide superb planning, detailed follow-through and maximum cost savings. We are always available to provide close attention to each shipment or truckload.
Fargo Logistics Consultants are capable, practical and expert
When it comes to handling freight, our shipping consultants have the practical, real-world experience to make sure things get done correctly. We provide, flexible, reliable shipping of full truckload (FTL) and less than truckload (LTL) cargo throughout North Dakota. Our Fargo freight brokers have what it takes to get your cargo moving state and nation wide.
Direct Drive Logistics is your best source for cost-effective Fargo shipping solutions. Get a free logistics quote today!
North Dakota Owner/Operators can boost profits with Direct Drive
Owner/Operators know how difficult weather can be in North Dakota. It's especially frustrating if shipments are scheduled inefficiently. The freight experts at Direct Drive Logistics will keep you on the road profitably with excellent scheduling. Trust the freight brokers at Direct Drive Logistics to keep your freight on time, nationwide.
Contact the Fargo logistics brokers at Direct Drive Logistics for FTL and LTL freight shipments.