Alaska Freight Brokers find trustworthy drivers at excellent rates
Logistics services >> Freight broker >> Alaska freight broker
free online freight quote
Need something shipped in or to Alaska? Direct Drive Logistics has a network of proven, reliable drivers and owner operators throughout Alaska to safely get your FTL or LTL freight anywhere in the state. We'll find the right driver for your freight and get you a great rate, too.
Contact DDL Freight Brokers
1-877-633-5045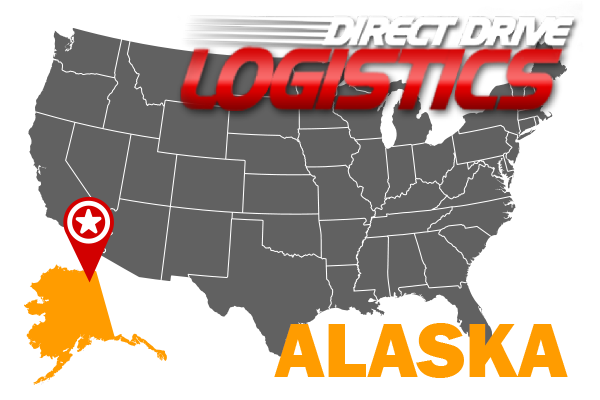 Any size load, anywhere in Alaska
For small shipments, Direct Drive Logistics has drivers running cargo vans and Sprinters. For large shipments, we have drivers running flatbeds and trailers. While your freight is in transit, we provide regular updates on its status. You'll always know where your shipment is and when it's due to arrive.
Shipping options to/within Alaska:
Stop wasting your time with online load boards
Spare yourself the hassle and drama of finding and negotiating with a driver from an online load board. Direct Drive Logistics will line up a qualified driver and negotiate the best rate possible. All our drivers have insurance and have been vetted for compliance with all safety standards—which has a lot to do with our 99.9% claim-free freight delivery record.
We Are Independently Insured So You Don't Have to Be
Direct Drive Logistics carries insurance for primary cargo/auto/errors and omissions, so you don't have to get coverage and outsource insurance claims. Why deal with this yourself when you don't have to?
Fast, freight brokerage for shipments throughout Alaska
We'll arrange shipment of your freight to and from:
Anchorage
Fairbanks
Juneau
Sitka
Ketchikan
Wasilla
Kenai
Kodiak
Bethel
Palmer
Homer
…and anywhere else in the Last Frontier.
Just call Direct Drive Logistics, we'll take it from there.
Contact Direct Drive Logistics for a free freight quote.
Call 1.877.633.5045 to reach a
Alaska Broker/Logistics Representative or