Seattle to Atlanta Freight Broker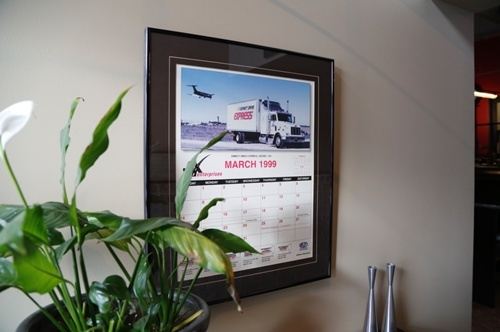 Contact Direct Drive Logistics 1-877-633-5045

Freight Broker for Shipping to and from Seattle and Atlanta
Seattle, WA supplier upgrades with Direct Drive Logistics
A Seattle, WA based steel supplier, has recently handed over their shipping operations to Direct Drive Logistics. With warehouses in Las Vegas, NV, Atlanta, GA and Milwaukee, WI they needed a way to track all shipments to assure on-time delivery for their over-dimensional freight needs. In steps Direct Drive Logistics.
"Steel tubes can be 21 feet long and arrive on flat beds in extremely large bundles – they're not heavy but are difficult to maneuver. Most of the pcs are deep and are equally tricky to pick up and transport from location to location."
To help make handling such products easier, all Direct Drive trucks are permitted and all drivers are trained to handle these types of shipments.
Trustworthy Freight Shipping from Seattle to Atlanta
At Direct Drive Logistics, we create a close partnership with our clients few third party logistics companies can make. Our personal commitment to your company ensures complete responsibility on our part to make sure your products get to their destination. Only trusted carriers are contracted through DDL—we won't move your product through a carrier we wouldn't use ourselves. Carriers are monitored constantly; we'll let you know immediately if any changes occur.


Shipping Solutions in Seattle, WA and Atlanta, GA

Reliable Freight Shipping from Seattle to Atlanta
Check out our wide selection of trucking services to see which one fits your shipping needs. We offer a variety of trucking options; our freight logistics consultants make a personal commitment to your company to guarantee you get the best vehicle for the job.
The Best Logistics Services between Seattle and Atlanta
Leave the logistics essentials to us. Our trucks hit every stop from Seattle to Atlanta—Sioux City, Kansas City, St. Louis. Our trucks move your product anywhere.
Direct Drive Logistics can expand your company, helping you get more customers and clients than ever before by helping you achieve efficient allocation of resources. Large, medium or small sized freight is available through DDL. Moving across state lines requires the best in logistics to make sure all guidelines are met and shipments stay safe. DDL is your best option for quality 24/7 logistics services. We offer a wide selection of freight shipping services including:
Efficient and effective shipping is our specialty. We make your shipping as convenient as possible without increasing the price. Partnering with Direct Drive creates a smooth line of production and continued customer satisfaction within your company. We aim to create a partnership with our customers.
Helping YOUR business helps OUR business.
Let us take care of shipping while you focus on your business. Simply tell us what product needs to go where, and we'll get it done.