Portland to Miami Freight Broker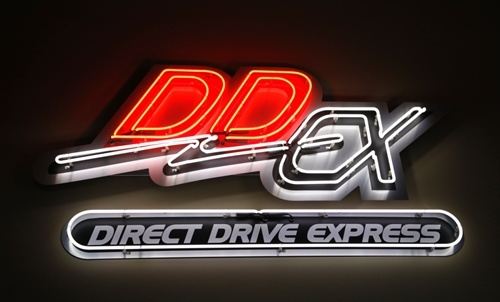 Contact Direct Drive Logistics 1-877-633-5045

Freight Broker for Shipping to and from Portland and Miami
Portland, OR Forklift rental company uses Direct Drive Logistics to maximize shipping costs.
A Portland, OR forklift rental company is making use of Direct Drive Logistics to coordinate its nationwide distribution and rental businesses.
The rental company has more than 50 locations nationwide with hubs in Chicago, IL, Miami, FL, Oklahoma City, OK and Los Angeles, CA.
It ships over 500 forklifts a year and Direct Drives logistics operations handles all of their needs.
Direct Drive has a database of over 2,000 trucks that can handle the most specific nationwide shipping need.
International Logistics Company for Convenient Shipping Solutions
Direct Drive Logistics will handle everything in the shipping process, from transportation to storage and every step in between. We take your business's distribution to the next level. We ship freight nationwide—from Salt Lake City, to Kansas City, to St. Louis and everywhere in between. No matter where you need your shipments delivered, Direct Drive Logistics WILL get them there.
Few logistics companies will take the time and consideration to form a personal relationship with their clients. We take your company's goals and make them a priority; your work means as much to us as it does to you.
We examine factors such as the type of product, time frame, distance and others to craft the perfect shipping schedule for your business. One of the best ways to improve your productivity is to improve your logistics, and the best way to improve your logistics is forming a partnership through Direct Drive Logistics. Watch your profitability skyrocket after you start working with DDL—your competitors will be kicking themselves for not doing the same.


Shipping Solutions in Portland, OR and Miami, FL
Check out our extensive selection of transportation vehicles to see all the options offered through Direct Drive Logistics. Stay ahead of the competition with improved logistics operations. We take your product directly to customers on time and with care. We monitor every carrier, making our clients aware of any changes as soon as they happen. Every carrier we contract is vetted and approved by our freight shipping consultants.
Portland to Miami Freight Brokerage Services
Direct Drive Logistics offers a variety of shipping options for freight shipping from Oregon to Florida. Both standard and expedited shipping are available depending on what is being shipped and the time frame. Our expert freight shipping consultants will craft the perfect route for your cargo to be delivered safely and on time.
We have thousands of trucks ready to transport whatever you need. No matter how big or small, we have the right trucks for the job. Our extensive selection of shipping options includes:
Our dedicated service to our customers is what makes us the best. When it comes to timely and efficient transportation, trust DDL with all your shipping needs. We cover transportation and storage for businesses all over the nation, delivering to warehouses, small businesses, and construction sites around the clock.
Grow your business. Partner with Direct Drive Logistics.