Los Angeles to Seattle Freight Broker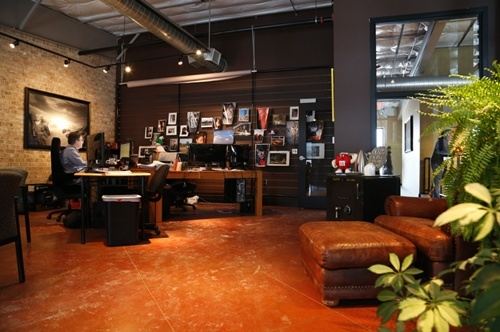 Contact Direct Drive Logistics 1-877-633-5045

Freight Broker for Shipping to and from Los Angeles and Seattle
Direct Drive helps Los Angeles retailer with their regional shipping needs for new store openings
New store construction requires transportation of steel, flooring, displays, shelving, and racking. Major renovation projects include installing new mechanisms, such as shelving, in-store kiosks, departmental cabinetry, displays and point-of-sale items.
As our customer is an environmentally conscious, we provide logistics solutions in conjunction with the completion of the overall project. This includes shelving, display cases, lifts and other items, all to be returned for refurbishment, reuse, resale or recycling.
Through effective communication with construction contractors and installers for key component deliveries to new locations in Seattle, WA, Portland, OR and Tucson, AZ, data accuracy and high on-time service for delivery, we provide a comprehensive solution that keeps their business running smoothly.
International Freight Broker for Seattle and Los Angeles
Direct Drive Logistics helps big and small firms manage international shipping in Los Angeles and Seattle. Customers rely on DDL to ship products north and south of the border. We have small, affordable 20ft intermodal containers for customers shipping small loads internationally. Larger companies shipping high volume freight from Seattle to Los Angeles can utilize 53ft intermodal containers when they ship with DDL.
West Coast Over the Road and LTL Freight Brokerage
Direct Drive Logistics offers competitive rates on over the road trucking from Seattle to Los Angeles. We offer volume LTL shipping for small loads, and even flatbed shipping for large industrial clients. DDL acts as a full service third party freight broker with an international network of shipping partners. Just hand us the reigns and let us handle everything from logistics to international shipping.


Shipping Solutions in Los Angeles, CA and Seattle, WA

Expedited Shipping from Los Angeles to Seattle
Los Angeles handles over 40% of inbound shipping containers for the continental US. Seattle customers rely on expedited shipping from DDL to ensure freight makes it north on time. Our diversified network of straight trucks, sprinters, and vans move products up and down the west coast at competitive speeds and rates. The expansive network of DDL freight brokers extends beyond California or Oregon. Clients can get expedited freight shipping with DDL in Portland, Tacoma, San Diego, Tucson, Las Vegas, and more. Whether you need to ship north or south, DDL will ensure you rapidly connect with your regional market.