Laredo to Chicago Freight Brokers

Logistics Services and Warehousing from Laredo to Chicago
If you're tired of the hassle involved in planning and mapping out your cargo shipments and warehousing from Laredo to Chicago, the logistics experts at Direct Drive Logistics are here to lend a helping hand. Whether you need expedited shipping options for speedy delivery or temperature-controlled freight alternatives, Direct Drive has got you covered.
For standard, over-the-road, international shipping we provide our clients with a multitude of different cargo container sizes from Texas to Illinois.
Contact Direct Drive Logistics 1-877-633-5045
Driving From
Driving To
Driving Time
Driving Distance
20.7 hr
1397 mi
Types of Over-the-Road International Shipping
We will work with you directly in order to formulate a shipping plan that works best for you. Direct Drive's logistics team will plan your route through Dallas, Memphis, Champaign, and on to Chicago in order to make sure your delivery arrives on time.
In addition, we offer outside the box domestic shipping methods as well. Some of our popular freight shipping solutions include:
We are your go-to freight transportation partner from Laredo to Chicago, and our coast-to-coast network of professional logistics contacts allow us to provide you with shipping and warehousing services at exceptionally affordable rates.


Shipping Solutions in Laredo, TX and Chicago, IL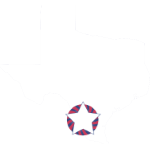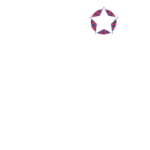 Nationwide Logistics Consultants Provide Insurance on International Shipping
With Direct Drive Logistics, there is no need to worry about the safety of your cargo. We employ some of the best cargo drivers in the industry, and we offer affordable insurance plans on all of our international cargo shipments.
Did you know Direct Drive Logistics can save you money?
While it may appear that mapping and organizing your own shipping and warehousing options is a great way to save money, many of Direct Drive's clients are surprised to learn that we can actually save them money! We know all of the ins and outs of the business, and our years in the industry allow us to provide transportation and warehousing services at lower rates than ever before!