San Francisco to Detroit Freight Broker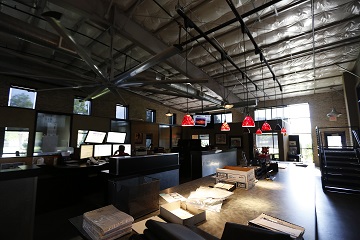 Contact Direct Drive Logistics 1-877-633-5045

Freight Broker for Shipping to and from San Francisco & Detroit
An industrial heating and cooling supplier with a warehouse located in San Francisco reached out to Direct Drive Logistics for help in restructuring their current shipping processes. The supplier didn't have shipping rates in place with various carriers and therefore was shipping their equipment to Detroit warehouses at a higher cost.
Once we stepped in, we worked with the supplier to determine their specific shipping needs and frequency to establish a reputable list of carriers who could handle their needs at much more cost-effective rates!
By the time Direct Drive Logistics was able to get a new freight shipping system established for the heating and cooling supplier, we were already saving them money. Whether you're also looking to save money with the help of Detroit freight shipping or a San Francisco logistics company, there's only one company to call.
We're a TIA Member performance certified company with unique ties to owner-operators all over the country. Our unique status in the industry helps us stand out and makes it easier for us to get the best deals because we aren't the typical logistics company! While we're getting the oil changed, give us a call to learn how you can benefit from the help of our logistics management professionals.
Intermodal 3PL Transportation for Detroit & San Francisco Deliveries
Road transportation never comes without a price, but are you getting ripped off? If you're sending out truckloads only half full, you're wasting more money than you may be ready to admit. From San Francisco to Detroit, intermodal transportation is the best option for companies looking to save money and time. As long as you're shipping to and from these two destinations, you can deliver 20 ft., 45 ft., and 53ft. shipping carriers! Know exactly what you're looking for? Contact us today for more information on our intermodal 3PL transportation or request a quote today!


Shipping Solutions in San Francisco, CA and Detroit, MI

Experience & Success Go Hand-in-Hand at Direct Drive Logistics!
Between I-94 W and I80 W, it takes about 35 hours for a delivery to travel between Detroit and San Francisco. Whether we're driving past the Motown Museum or Fisherman's Wharf, it's hard for our drivers to get lost on routes they've been driving for years. One of the greatest selling points of our company is the experience we've been building since 1994. Our clients are continually blown away by our ability to consistently deliver on lowering costs and time dedicated to our shipping methods. From Detroit to San Francisco, there are a number of states we move through to keep your deliveries on time, including:
Michigan
Indiana
Illinois
Iowa
Nebraska
Wyoming
Utah
Nevada
California

Logistics Management: Reduce Time on the Road & Take More Time for Yourself!
Direct Drive Logistics isn't only responsible for saving you money, but time as well. If your company is growing, it may be time to have a professional company take over your logistics! Shipping and deliveries take a lot of time to coordinate, keep track of, record, and organize, but you can save time and money when you hire specialists to handle this specific niche for you. At Direct Drive Logistics, we have experience with a number of small, medium, and large freight shipping options, including:
Our partnerships aren't just initially satisfied with our services – they stick with us for years because the rewards of having us manage their logistics are worth the investment! Our services ensure your Detroit deliveries and San Francisco shipments are handled with a professional focus and care you won't find with any other company. If you're tired of juggling multiple hats in your business, it's time to call Direct Drive Logistics at 1-877-633-5045 to gain back your freedom. Your focus should be on expanding your company, not worrying about the new department you need to hire to keep up with demand!