Milwaukee to Winnipeg Freight Broker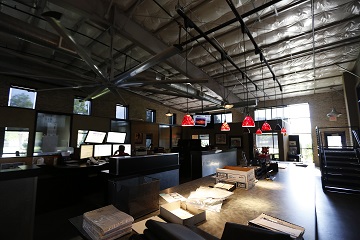 Contact Direct Drive Logistics 1-877-633-5045

3PL Freight Broker for Shipping to and from Milwaukee and Winnipeg
A manufacturer of hydraulic press equipment, located in Milwaukee, contacted Direct Drive Logistics for help in coordinating the shipment of multiple flatbed loads to be delivered to their customer's jobsite in Winnipeg. The press equipment was being purchased on a letter of credit, so certain delivery dates were required to be met. Direct Drive Logistics worked with the customer to ensure all loads crossed the US/Canadian border in the correct location as well as all paperwork properly documented the equipment on each truck to avoid delays at Customs.
Working within their preferred Canadian carrier database, Direct Drive Logistics was able to meet all the customer's logistic needs.


Through freight management, Direct Drive Logistics always uses strong carrier relationships to ensure consistent, premium service on some of the most difficult routes in the country. Our knowledge of the customer's business enables us to cut operating costs, consistently passing savings on to our customers. Since we've begun helping manufacturers, we continue to assist clients with:
Overflow storage
Cross docking services
Coordinating back-up support
Providing 24/7 consultant care

Dependable Freight Shipping Services from Winnipeg to Milwaukee
Interested in what our clients think of us?
It is an undisputed fact that Direct Drive Logistics is the best in the freight shipping industry. We consistently remind our clients of it with our top of the line logistics services and customer care.
In Wisconsin, logistic services can be found everywhere, and sorting through the businesses only interested in your money can be hard—until you find Direct Drive. Your stressful search can end today by forming a partnership with Direct Drive. You didn't misread anything: "a partnership". No, we won't be taking a percentage cut of your earnings, but we will be doing our best to optimize your shipments' efficiency to help boost your company's profitability. After all, YOUR success defines OUR success. We've created a shared sense of responsibility for your shipments.
Shipping Solutions in Winnipeg, Canada and Milwaukee, WI
We're not just about the money—we always prioritize our customers first.
With 24/7 consulting services available to give you updates on your shipments' tracking, day and night, and to notify you instantly if any changes occur during your shipment, it won't be long before you understand why Direct Drive has been a leader in logistics for so many years. Committed consultants, full truckload (FTL) and less than truckload (LTL) carriers make up a reputable staff at Direct Drive, helping create our accredited worry free shipping services. Whether you're shipping cross-state or overseas, our shared high standards and effective communication skills will give you the stress free confidence you need regarding your shipments.
Bridge the Gap between Winnipeg & Milwaukee: The Best Freight Shipping Options in the US
If you're moving containers between state lines, you need the best freight options the United States has to offer. Getting the job done in a time and cost effective manner is important, and if you're shipping from or to Milwaukee and Winnipeg, Direct Drive provides a wide selection of freight shipping solutions for your convenience, including: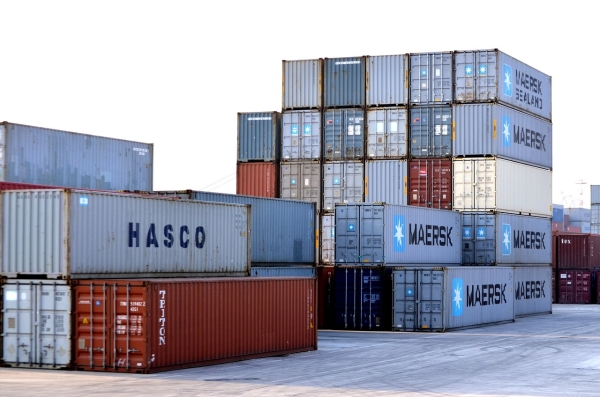 Intermodal containers are crucial for international shipping between Milwaukee and Winnipeg, Canada.
Direct Drive has the potential to completely transform your company's success with our competent and professional 24/7 logistics services. Investing in a partnership with Direct Drive can guarantee a smooth running production and continued satisfaction with your customer base. If you're still not convinced we're the best option for your company quite yet, its fine, we have no problem answering any questions you have. Just give us a call at 1-877-633-5045 to talk with a consultant. Allow us the chance to prove we really are the best logistics company in the US. You won't regret it, as you'll have your Winnipeg shipments moving in no time.
Contact FTL freight brokers at Direct Drive Logistics for the best shipping solutions in the United States today.