Los Angeles to Philadelphia Freight Broker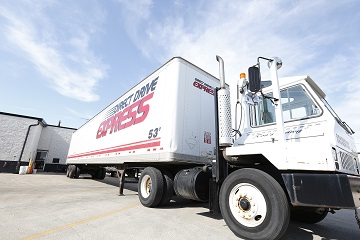 Contact Direct Drive Logistics 1-877-633-5045

Freight Broker for Shipping to and from Los Angeles and Philadelphia
Fortune 500 Company entrusts Direct Drive Logistics for all Los Angeles, CA outbound shipments.
A Fortune 500 company pursued separate tactics for managing product distribution, resulting in a intricate network of packaging and logistics suppliers and rising freight costs. The company wanted to streamline its supply chain by doing final packaging inside the distribution centers, and shipping the same amount of product, strategically located sites in Philadelphia, PA, Atlanta, GA, and Chicago, IL.
Solution: Direct Drive Logistics manages all ground transportation, managing all packaging, order fulfillment and retail delivery requirements. The optimized network eliminated the need for 20 outside packaging companies and the back and forth freight runs to these plants. The size of the network went from 80 to 25 warehouses.
International Logistics Solutions for Cross-Country Shipping
If you are looking to send a shipment cross country from Los Angeles, California, to Philadelphia Pennsylvania, then consult with the experts at Direct Drive Logistics today! Our crews of logistics experts will meticulously plan your shipping route starting in Los Angeles, to Albuquerque, through St. Louis, Indianapolis, Columbus, and finally the city of brotherly love.
We offer 20 ft., 40 ft., and 45 ft. container options for international transportation. However, no matter what the size of your shipment may be, Direct Drive logistics will work diligently with you to create a shipping solution that best suits your individual needs. We have a wide range of professional contacts in the shipping business, and because we are such a prominent logistics company, we are able to provide you with unique shipping alternatives that our competitors cannot offer.
Personalized Shipping Options for Industry
If you are in need of dependable, regular shipping solutions for your business, look no further than Direct Drive Logistics. We offer a wide range of international standard and expedited shipping choices including:
Shipping Solutions in Los Angeles, CA and Philadelphia, PA
We formulate our routes to avoid potential shipping delays, and our team of shipping consultants personally track your cargo from start to finish. We have an outstanding success rate of 99.9%, and even have additional insurance options available for those shipping expensive cargo. We give you an estimated time of arrival, and we stick to it.
Our many years in the logistics industry have helped to prepare us for any situation that may arise, and our shipping consultants know every trick in the book to ensure that your cargo arrives intact and on time.
Freight Management Specialist offer Expert Logistics Services
Our Los Angeles to Philadelphia cross-country shipping options have been carefully calculated and designed by a team of highly trained freight management specialists. If you are looking for a new logistics company, or simply want to learn more about how Direct Drive works, our employees will be more than happy to assist you with any questions that you may have. We handle cargo from all over the United States, and there is almost no freight that we will not handle. We serve some of the largest businesses in the industry, and we continue to improve our overall performance daily.