The Difference Between LTL & Alternative Shipping Methods
Direct Drive Logistics has Many Shipping & Transportation Options
Whether you are comparing costs, weight, or time, Direct Drive Logistics' Less Than Truckloads (LTL) are designed to save our partners money on shipping costs and time during its transportation. The differences between
shipments are distinctive, but not always easy to find. We help you iron out the differences and figure out what's right for you.
1. Less Than Truckload (LTL) vs Full Truckload (FTL) Freight Shipments
Breaking down the differences between LTL and FTL deliveries is as simple as breaking down the words themselves: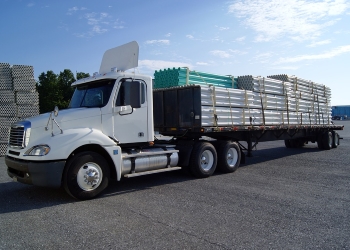 Less than truckloads (LTL) are smaller shipments – your freight won't take up the truck's full capacity. At Direct Drive Logistics, we only charge you for the space you need on an LTL, as long as it weighs between 100 and 10,000 lbs. This has the potential to cut down your costs depending on how small your LTL shipment may be. LTL truckloads are great options for small businesses who are looking for a low cost freight shipping option to help them start building out their company.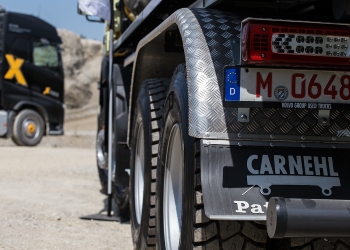 Full truckloads (FTL) are the opposite. Whether you are a large business or small corporation, you would only elect FTL shipping if you knew what you were shipping would take up the entire truck. Often times, less stops are taken with FTL shipments, helping decrease the time your shipment spends in transit. FTL shipments are also called TL shipments & carriers. FTL or TL Deliveries are usually made in a 25-50 ft. trailer specifically constructed for handling larger shipments.
2. LTL Shipments vs Parcel Deliveries
Keeping in mind the size of Less Than Truckload (LTL) deliveries, it's simple to see how parcel deliveries differ. Parcel shipping usually moves packages of different sizes from one location to another. Costs are completely dependent on the size of the parcels themselves and the quantity you're trying to move. LTL deliveries can have several stops, but if you use expedited shipping services, your large parcel deliveries can be transported in one efficient trip. Direct Drive Logistics' expedited shipping services include:
Whether you are making parcel deliveries weighing under 150 lbs. or more than 15,000 lbs., Direct Drive Logistics has the solutions you need to get your shipments where they need to be on time. The best prices on parcel deliveries can only be found at Direct Drive Logistics. If you have any questions or need more information on the difference between LTL and Parcel deliveries, contact the best freight broker in North America today!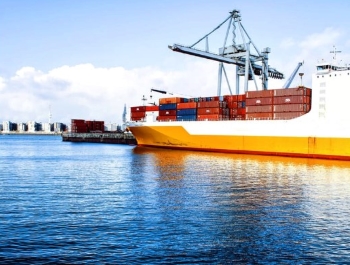 Companies shipping internationally often turn to LCL rather than LTL.
3. Less Than Truckload vs Less Than Container Load (LCL) Freight
Unlike less than truckload (LTL) shipments, less than container (LCL) load freight is a combination of both ground and water transportation. LTL deliveries are mainly over the road shipments and often times include one company's shipment. LCL deliveries are much different. Less than container (LCL) truckloads are also known as groupage shipping because of how they're handled.
Whenever our partners consider less than container (LCL) shipments, they usually sign up for our international container freight shipping solutions as well. In LCL deliveries, a collection of various containers are stacked up on one another in one giant shipment. These containers are usually shipped over a body of water where they reach a port and are then delivered by land to their final destination. Less than container (LCL) deliveries are often used by businesses and companies who want to expand their customer base to an international cliental.
Comparing LTL & OTR Trucking
Over the road (OTR) trucking is a busy business, but Direct Drive Logistics handles it with professional expertise on every assignment. When it comes down to LTL vs OTR shipments, OTR deliveries tend to be larger. Our partners who choose LTL & OTR shipping usually have less to deliver to another location. The difference lies in the shipment itself. LTL shipments mainly only contain one partner's goods while OTR shipments can contain a wide range of goods.
This difference in quantity can lead to some pretty big differences in costs and how much each shipment is going to weigh. OTR trucking deliveries usually make a lot of different stops, so the time in transit may be longer than in LTL shipments, but this can result in lower costs than LTL deliveries as well. Both LTL and OTR trucking shipments can be made between cities as far as separate sides of the country. Whether you're making shipments from Canada to San Francisco or Miami to Portland, Direct Drive Logistics has the LTL and OTR trucking options you need to get your shipments where they need to be on time!
LTL vs Partial Truckloads
Recognizing the difference between LTL and Partial truckloads is simple. For instance, partial truckloads have never required freight class. This essentially cuts out the need for re-classing and eliminates extra costs you would usually see in larger LTL, FTL, OTR, LCL, & Parcel deliveries. In other words, partial truckloads have a history for saving companies money around the USA money, thanks to lower prices.
Aside from saving on costs, the amount of time in transit partial truckloads spend is dramatically less. Partial truckload carriers mainly drive to and from their destinations directly. A lack of constant stopping results in more deliveries made on time. Partial truckloads can also take on more weight, as they usually weigh about or more than 10,000 lbs. At the end of the day, partial truckloads are usually cheaper than LTL shipments & are the best freight shipping option for businesses needing to save on costs.
Contact Us. We'll Help You Out.
Can't decide what type of freight shipping is best for you? LTL, FTL, OTR, LCL, and Parcel shipping methods each have their benefits, depending on the size and distance of the deliveries you need. Whether you are looking to save on costs, time, or you simply need access to the best freight shipping options in America, Direct Drive Logistics is your solution. Don't hesitate, give us a call today to establish a partnership with a growing and profitable North American freight company!