Our Freight Logistics Company Receives Department of Administration Woman-Owned Business Enterprise Certificate
The Department of Administration recently granted Direct Drive Logistics, INC recognition of a "Woman-Owned Business Enterprise." This means we have met the certification requirements as outlined in Administrative Code Adm. 83 (See the Department of Administration Woman-Owned Business Enterprise Certificate). This WBE certification offers our clients participating in the supplier diversity program meet their goals.
Direct Drive Logistics provides Clients with WBE Benefits
This certification means we are at least 51% owned, controlled and actively managed by women. To meet the qualifications, the WBE certified business must be at least one year old. Direct Drive Logistics has been providing superior logistics services to our customers for many years. We provide a wide variety of shipping containers, and an incredible selection of trailer measurements ensuring your shipment is safe and in good hands. We adhere to the latest CSA standards and practices, providing the best, most cost efficient, timely freight transportation solutions which lead to long term working partnerships.
Woman-Owned Business providing Top Quality Service
Our Woman-Owned Business Enterprise Certification enables the companies we work with to not only meet their supplier diversity goals, but also guarantees you will receive top-quality services at affordable prices. We offer driver direct freight shipping service throughout the country and internationally. Regardless of size, weight, value or location DDL treats each freight shipment with exceptional care, promising complete customer satisfaction.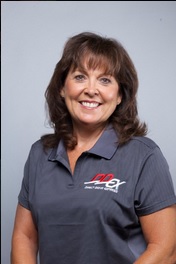 Learn more about WBE benefits and how our freight shipping solutions can move your business forward.